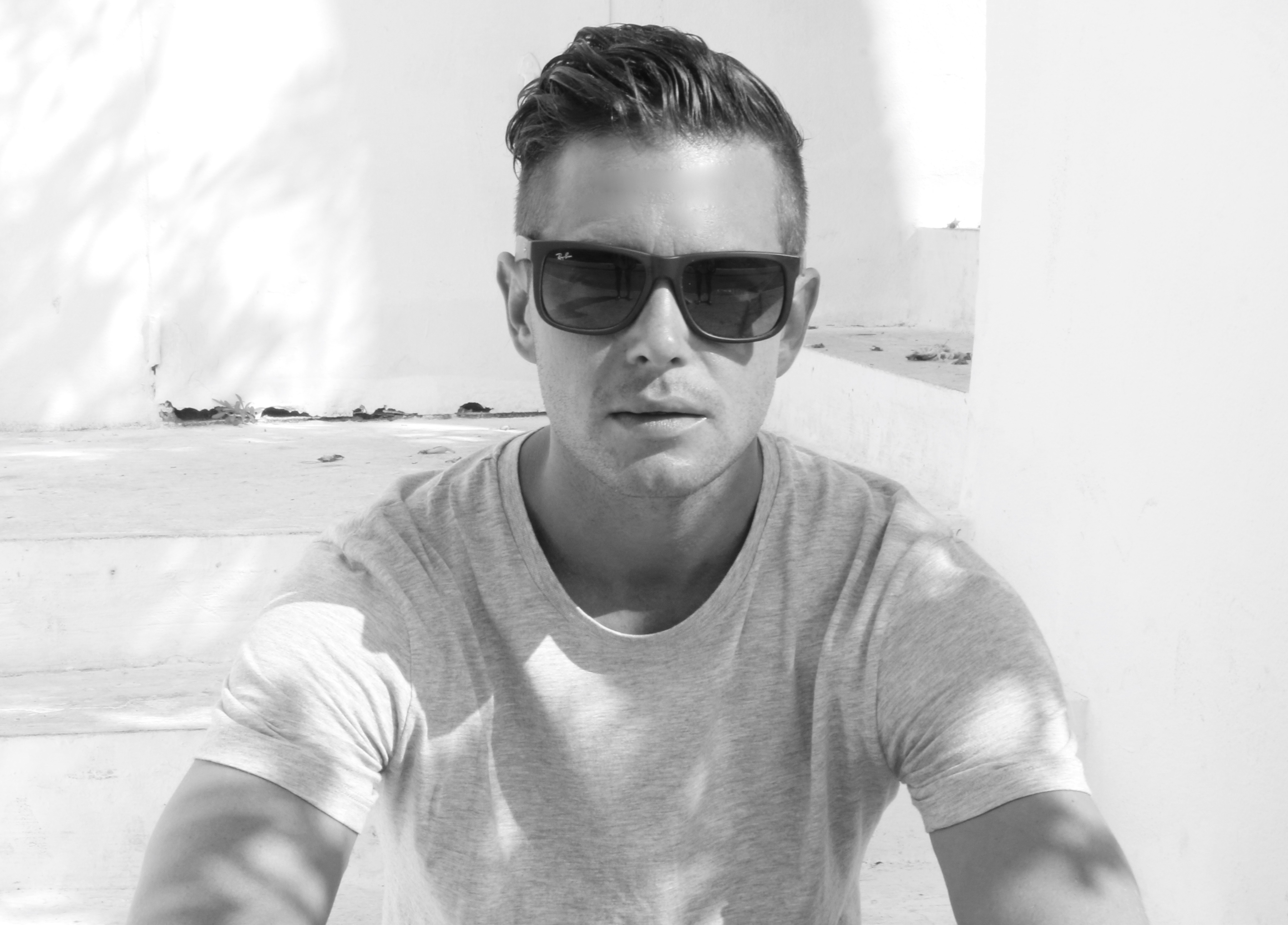 60 Seconds with… Ant LaRock
Ant LaRock, real name Anthony Colucci, was the fresh name added to Todd Terry's InHouse Records label in 2014. As an artist, he has a keen ear for blending that nostalgic groove from the days of Kerri Chandler and Frankie Knuckles with today's modern styles of dance music. With a combination of hard work, a musical background and just the right amount of luck, Ant LaRock has the potential to become the new name representing the next generation of House music.
We caught up with him this week for a quick chat…
Hello Ant and thanks for talking to IHOUSEU! You're playing at Halcyon this weekend, the new club everyone is talking about in San Francisco. What are you expecting from the club and what can the crowds expect from you?
I'm expecting a very tactile, immersive experience. I've been watching the club grow and grow over the last month and I've been growing more excited every day. In the last year, I've been to some of the most talked about venues in the world and Halcyon has its own magic. I think sometimes people forget, myself included, that we go to clubs to dance and let loose. It's easy to get wrapped up in intellectualizing DJ Culture and genres. That is why I love Eli Escobar's vibe. He is a man on a mission to make you dance. Disco, House, Tech…whatever makes you move. That's the place that I come from and what I plan to deliver.
We hear you're featured on the brand new Armand Van Helden album. What's the story behind this one?
I just love to work. When I decided to put my life back into the hands of House Music, I took every opportunity, worked on every project, didn't sleep, didn't eat and just constantly made tracks. I was working with a management company that represented Armand as well as several of my other heroes like Todd and Sneak. I had cut some tracks that were sent over to Armand and he gravitated towards a particular one and did his Armand magic all over it. It is always fun to see what another producer does in a collaborative effort but I knew when I would hear what he did, I wouldn't believe it. It's Armand. Not much more can be said. I'm really excited and grateful that this is out.
You've also released on Junior Sanchez's label, Brobot, Todd Terry's label, InHouse and Kenny Dope's label, Dopewax. You seem to be ticking off the house music legends! Are there any left that you want to work with?
Todd, Kenny, Junior, Roland Clark, Michael Moog…these guys all took me in as a friend and just liked what I did. It's still crazy to think about. I still haven't worked with DJ Sneak yet. I love his I'm A House Gangster label. Detroit Swindle or Frits Wentink would be amazing to work with as well because they are legends to me.
Todd Terry has been a mentor for you in the house music industry, giving you your first real break. That's not a bad start! How did you manage to get an opportunity most producers would kill for?
Luck I think or maybe Karma? Like I said, I love making music. I was working on tracks for a while and just posting them to SoundCloud or sharing them with friends. I'd just finished a vocal track and sent it over to my sister to see if it was cool or trash. She loved it and sent it over to her good friend Marybeth. Little did I know that MB worked for Todd's management company at the time. She called me and asked if she could show it to some people. The next day she called me to say that Todd Terry wanted to release it! I've been releasing on InHouse Records and MB has been my manager since they day. Todd is amazing. He really sets the bar high for how to treat people as well as DJing and production.
What is it about your music that you think is connecting with house music lovers out there? And what's up next in terms of Ant LaRock releases?
That true, raw essence of Classic House Music is such a deep feeling. I try to keep that as my foundation no matter what creative direction I stray. So I hope that there is a slight sense of familiarity in every track. Whether it's a raw 909 kick or a piano stab, it's a nod to the people who created this genre. I have some fun stuff in the pipes with Kenny Dope's Dopewax Records as well as maintaining a steady schedule with Todd on InHouse. I've been working with Roland and Junior quite a bit so you can expect to see our names next to each other in 2017 as well as my frequent collaborators "Agency". Shit, I forget which projects I'm allowed to talk about! There's a lot. Keep an eye out.
Can you describe your ideal DJ gig?
Easy. Halcyon. I was told I wouldn't believe the sound system. Visually, it is stunning and the size is perfect. Plus, I love San Francisco. Ideally, I would be able to play everything from The Bucketheads to Boddika and people will love it!
Please give us your current top 3 tunes.
1. Damiano von Erckert – Housem III
2. Francis Inferno Orchestra – Kamakama
3. Demuir – No Corazon. No Beat
Where do you see yourself in 5 years time? Heading up an empire, Jay-Z style?
I can barely keep my keyboards organized…an empire sounds like a lot of work and not much time to make records. The biggest reason I look up to Todd and Junior and Kenny is that, this is their careers and their lives. It's not one or two years of being cool and on top. It's a forever thing. House will be here and I hope to push it forward they way that have. Either that or write one hit and J.D. Salinger into the woods somewhere.
Ant LaRock is DJing at Halcyon nightclub in San Francisco on Friday, 2nd December, alongside Eli Escobar.
Tickets for this weekend at Halcyon are available here and here.
Connect with Ant LaRock at www.facebook.com/AntLaRock
Connect with Halcyon at www.facebook.com/HalcyonSF/