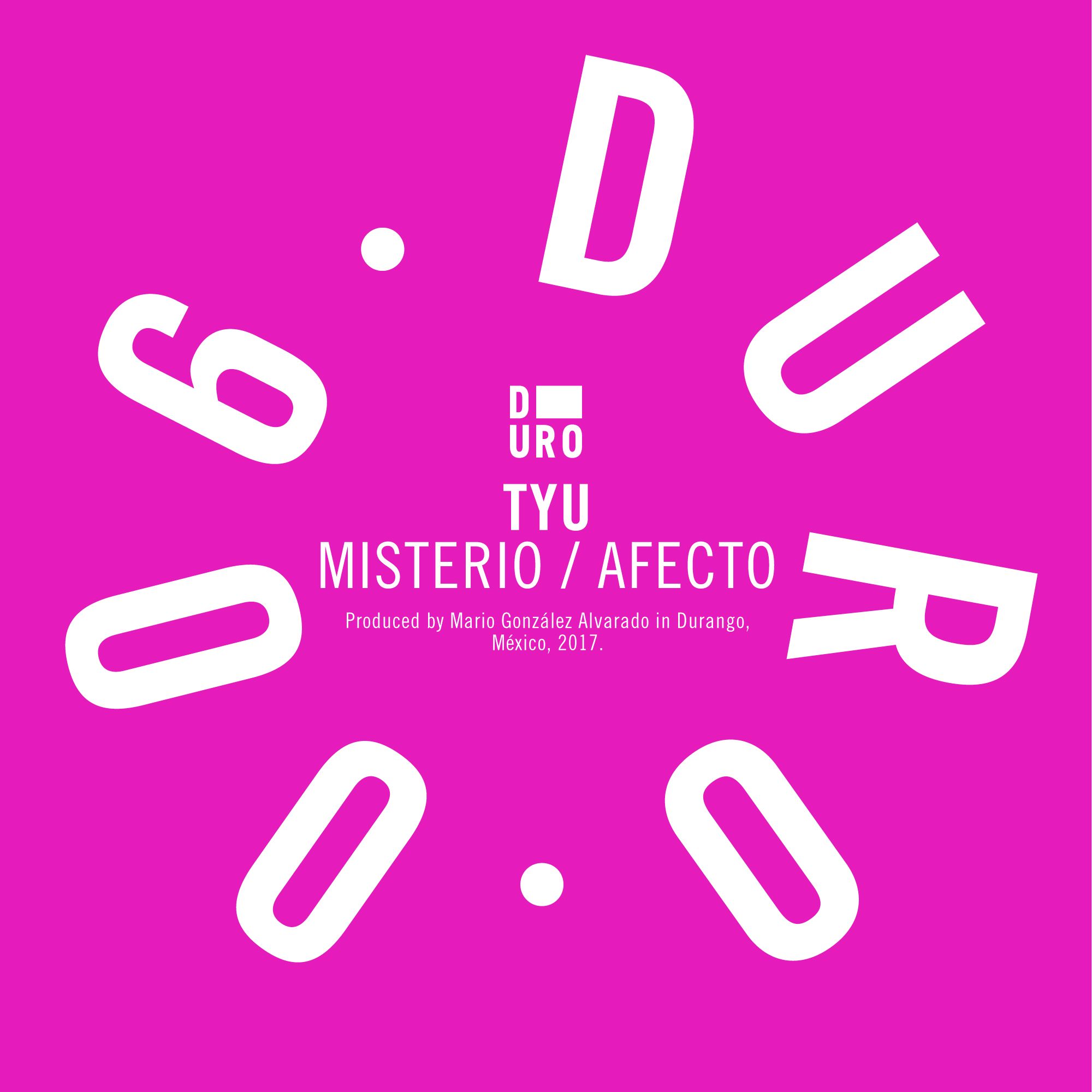 TYU - Afecto & Misterio
Mexican label Duro welcomes Mario Gonzalez aka TYU for its sizzling sixth EP, which comes complete with a remix by /Ambiance and a Duro Edit.
Gonzalez also runs the Discos Sentimiento label which has really established itself in his native Mexico, with more and more worldwide fans picking up on its classy house offerings. His own work is just as richly detailed and covers plenty of fresh four four territory.
Opening up this EP is 'Afecto', a deliciously deep and sensuous six-minute roller with warm chords, soft shakers and cosmic keys all sprinkled over the supple drums and bass. It's filled with atmosphere and is a cavernous track that really places you at its centre, where nifty latino synths add true charm and colour.
Next comes the equally majestic 'Misterio', with an eerie lead and haunting vocal screams, automated basslines and stabby synths all making for a moodier house offering. The turbulence and colour of the whole thing really makes for an electrifying groove and offers a nice alternative to the first original.
Nicaraguan artist /Ambiance—who released the last EP on this label—leans on the vocal pads with his remix, delivering an epic Kraftwerk-esque electro take on 'Afecto' that journeys off into the night on a slick groove. Last of all, a 'Misterio' Duro Edit gives some extra character to the percussion while adding a new break at the middle section that makes it that bit sharper and more direct.
With this EP Duro once again proves it offers spiritual electronic music with a difference.
Tracklist:
1. Afecto
2. Misterio
3. Afecto (AMBIANCE Remix)
4. Misterio (Duro Refix)