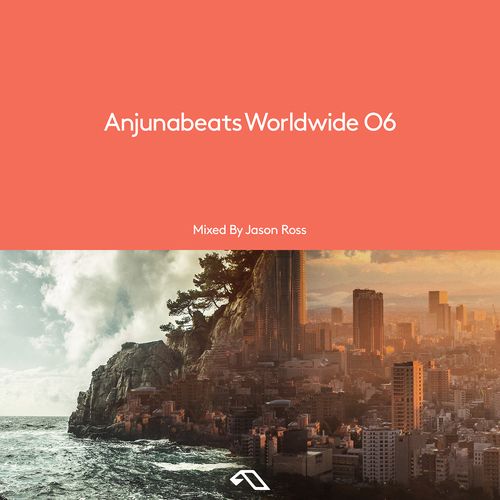 Various Artists - Anjunabeats Worldwide 06 mixed by Jason Ross
Hot off his first Beatport Trance #1 track, 'Me Tonight', Jason Ross has now released his first ever compilation album, Anjunabeats Worldwide 06. Having been teased over the last several weeks, it's now clear this sixth edition is an exhilirating sonic journey with fresh new tracks from Anjunabeats' legends, rising stars, and newcomers alike.
The compilation includes six of his own originals, remixes, and collaborations. With seventeen total tracks, Anjunabeats Worldwide 06 brings listeners exceptional new tunes from label stalwarts like Arty, Andrew Bayer, and ilan Bluestone, returning favorites such as Kyau & Albert, Maor Levi, and Sunny Lax, and even a brand new name in Tuskana. The compilation sees many of Anjunabeats' brightest talents working together, with collaborations from ilan Bluestone & Jason Ross, Arty & Andrew Bayer, Fatum & Judah, and more.
In addition, Jason is embarking on his first solo headlining tour next week, spanning 14 dates and cities across North America. Tickets for all shows are on sale now — links can be found on the Anjunabeats Worldwide 06 website. Just announced today, Jason will also support Above & Beyond at their ABGT200 celebration in Amsterdam on September 24th before continuing through the final dates of his AWW06 tour.

Jason Ross' 'Anjunabeats Worldwide 06' compilation featurs a host of exclusive records from some of the labels most loved artists. More info on the compilation and tour can be found here: https://www.anjunabeats.com/worldwide06/
Worldwide Tour Dates
Aug. 6 – Montreal, QC @ Ilesoniq
Aug. 11 – Sacramento, CA @ District 30
Aug. 12 – San Francisco, CA @ Ruby Skye
Aug. 13 – Seattle, WA @ Foundation Nightclub
Aug. 19 – Los Angeles, CA @ Exchange LA
Aug. 20 – Portland, OR @ Euphoria Nightclub
Sept. 4 – New York, NY @ Electric Zoo
Sept. 9 – Denver, CO @ The Church
Sept. 10 – Chicago, IL @ Sound-Bar
Sept. 16 – Toronto, ON @ The Hoxton
Sept. 29 – Washington, DC @ Soundcheck
Sept. 30 – Philadelphia, PA @ Rumor
Oct. 1 – Orlando, FL @ GILT Nightclub
Oct. 21 – Vancouver, BC @ Celebrities Nightclub