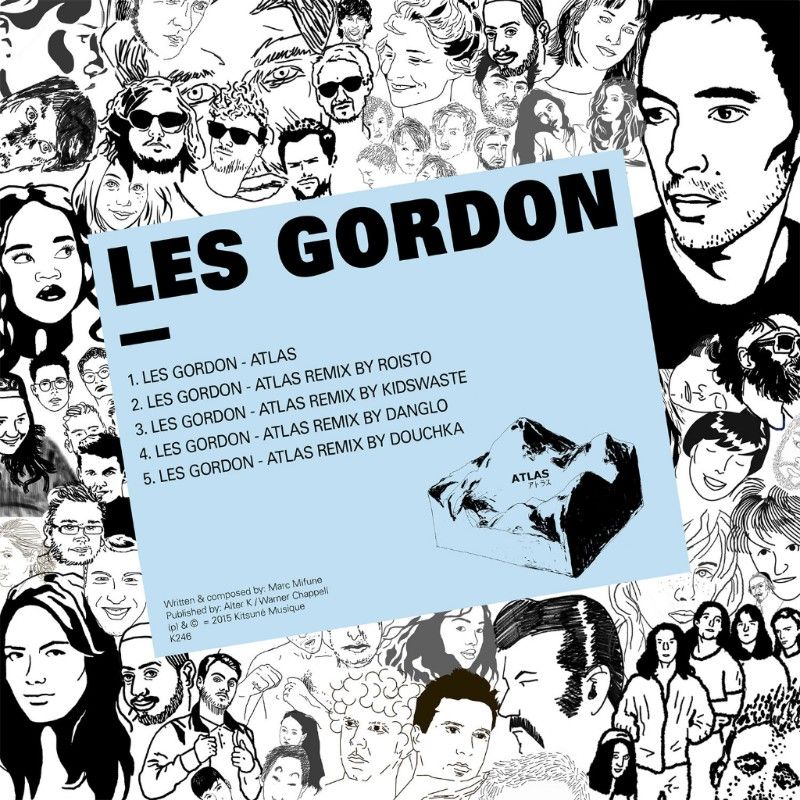 Les Gordo - Atlas (Roisto remix)
Today, Maison Kitsuné is proud to announce the remix album of Les Gordon's "Atlas." The track originally appeared on the French producer's six-track Kitsuné debut that was released late last year and quickly reached a million streams in two months. Kitsuné invites listeners to explore the many facets of "Atlas'" addicting melodies through the works of remixers Kidswaste, Danglo, Douchka, and Roisto.
The first remix comes from Finnish producer, Roisto, who is signed to up and coming Finnish imprint, Youth Control, and whose brand of electronic music is an outlier in comparison to its Scandinavian counterparts. Roisto's take on "Atlas" is an electro-disco jam where Daft Punk meets Steely Dan. Check out Les Gordon's minimix for Kitsuné's Hot Stream and the full EP details below.
About Les Gordon:
Les Gordon, aka producer Marc Mifune, has been progressing his way to the top of the electronic music scene for the past two years. In 2013, Les Gordon seized the incredible opportunity to precede the international artist Stromae on the TransMusicales festival's stage, and to open for Madeon at the Parisian venue Le Trianon. Flash forward a few years later and he supports French band Fauve on their spring tour, catching the attention of famous Parisian label Kitsuné.
On his original Atlas EP, Les Gordon frees the stringed instruments that he has perfectly mastered – a cascade of guitar notes, sprinkled with cello and auto-harp that rushes to the head. Electronic music merges with acoustic, creating ethereal and luminous tracks shaped by Les Gordon's influences of Mura Masa and the symphonic heights of Debussy.