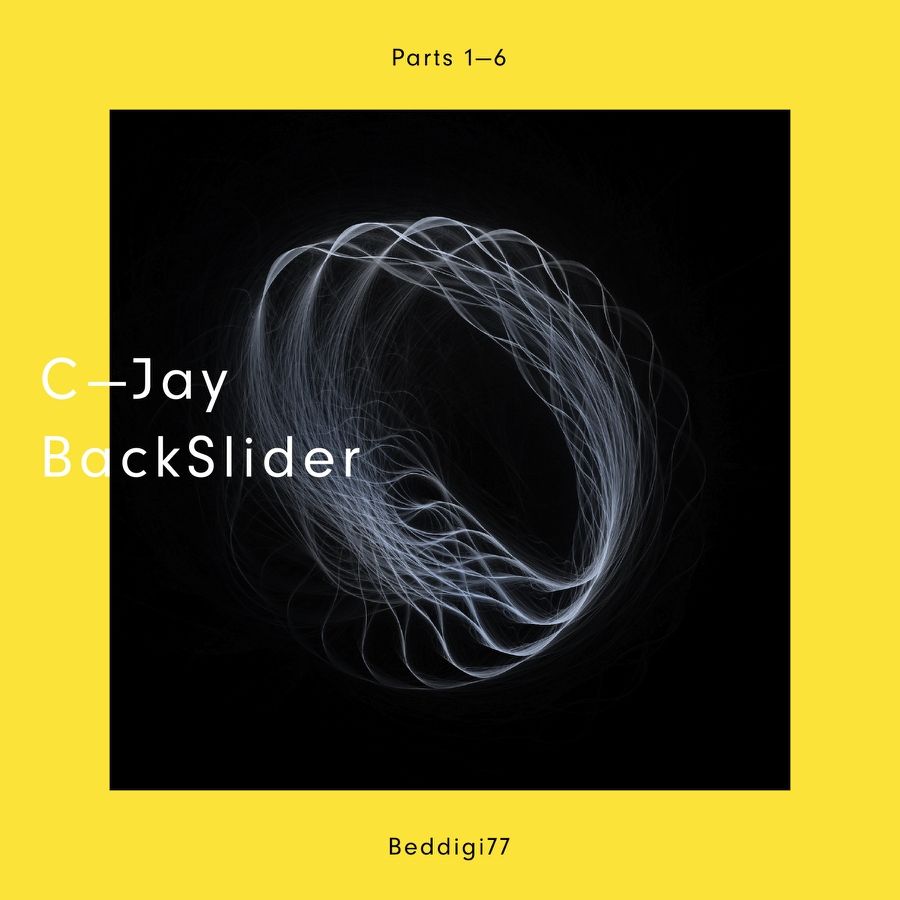 C-Jay - BackSlider Parts 1-6
C-Jay is a true pioneer of the Dutch electronic dance scene, a much respected and highly regarded, multi-tasking producer/DJ/label boss/club promoter/music business man. His "The Sessions" parties are legendary, and in his native Holland he is mentioned in the same breath as fellow Dutch DJs Per and Remy for consistent contributions to the scene.
Over the years C-Jay has produced numerous releases on some of the world's most respected music labels, and his dedication to his own distinctive interpretation of forward-thinking music means he is firmly established as an international artist, and excitingly, has enjoyed a real renaissance of late, most recently signing this 'BackSlider' 6-track mini-LP to John Digweed's Bedrock Records.
The mini-LP is a 1-hour musical experience split into 6 distinctive parts. Whilst not entirely strictly downtempo in style, Parts 1-6 are diverse movements of atmospheric ambient electronica of the highest order – contemplative, hypnotic, enthralling journeys, with so many wondrous elements that repeated listening always brings new, previously unnoticed parts to the fore.
A teaser campaign to introduce C-Jay to Bedrock fans began when the opening track 'BackSlider Part 1' was previewed on last summer's excellent 'Underground Sound of Ibiza Series 2' (Bedrock) compilation, and continued with the ultra-hypnotic 'BackSlider Part 3' being previewed on John Digweed's most recent 'Live In Montreal' (Bedrock) opus. Now, the full musical jigsaw puzzle of 'BackSlider Parts 1-6' is completed in style. With talent and diverse releases like this, 2016 is already shaping up to be an amazing year for electronic music!
C-Jay's rigorous studio output means he already has a hectic summer of performances being lined-up, with slots scheduled for Pleasure Island Festival, Mystic Garden Festival, Wasteland, Recycle Lounge and a secret under-the-radar summer festival to be announced soon.
C-Jay's next show:
26 March 2016 – C-Jay @ Floorplay, Club NL, Amsterdam
Info: https://www.residentadvisor.net/event.aspx?813717
Further Info:
https://www.facebook.com/cjayamsterdam/
http://www.c-jay.eu
Bedrock Info:
www.bedrock.uk.net
www.johndigweed.com
www.bedrockmusic.bigcartel.com
www.facebook.com/bedrockrecords
www.twitter.com/#!/BedrockRecords
www.youtube.com/user/bedrocktransitions