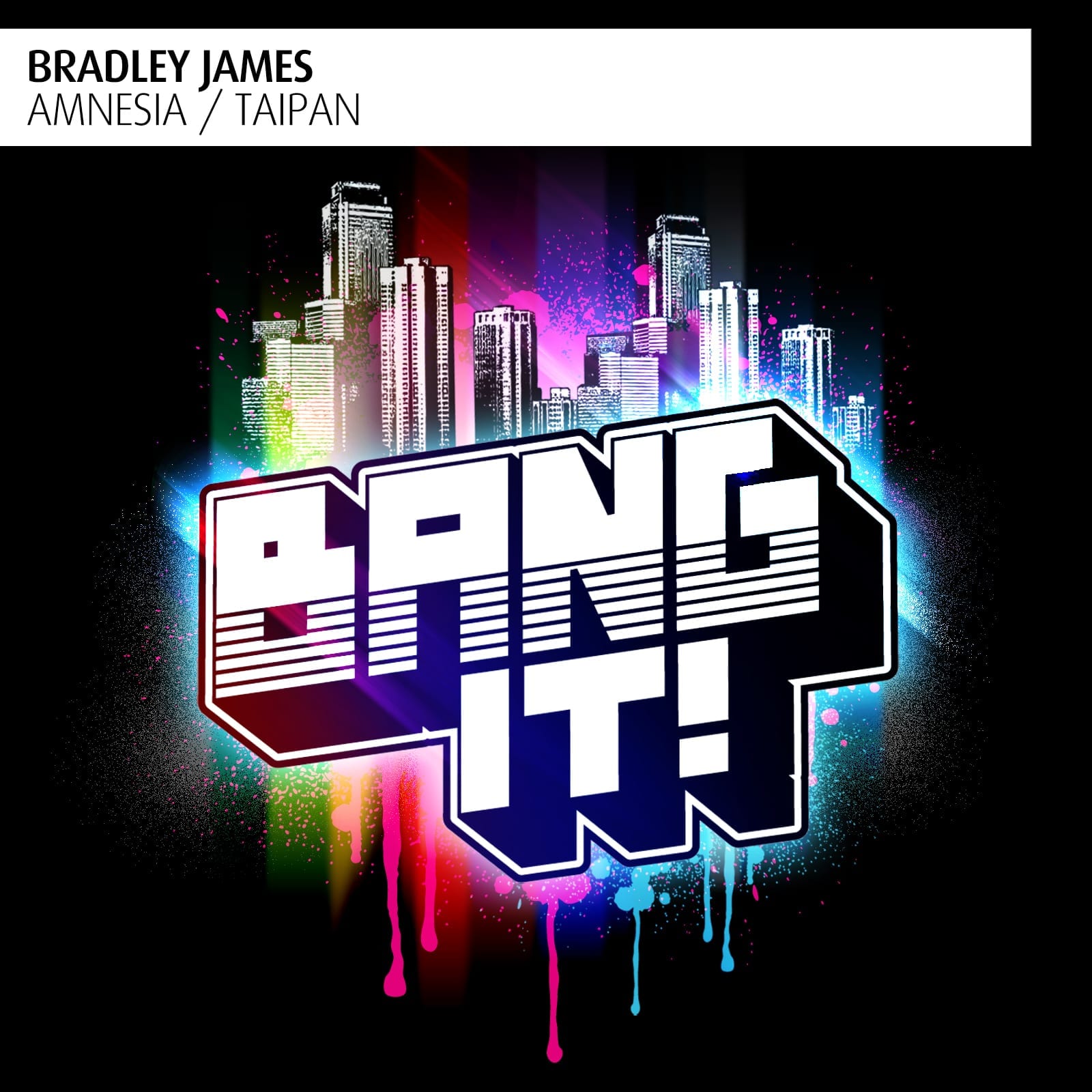 Behind The Scenes Of Bradley James' 'Amnesia / Taipan'
Up-and-coming DJ and producer Bradley James has put himself behind a string of top-notch releases in the past few months – his latest one being a remarkable two-track EP by the name of 'Amnesia / Taipan'.
Hitting the shelves on the 10th of August, 2015, 'Amnesia / Taipan' is the continuation of Bradley James' refined musical vision, boasting his unique Electro House and Future House flavours, whilst solidifying his relationship with the Housesession Records family.
Having seen the rapid ascension of this stellar artist, we've decided to have a chat with him and get to know the story behind his newest effort 'Amnesia / Taipan'.
Hey Brad, thanks for talking to us. How are you and what's going on around you at the moment?
Everything is going great at the minute, starting to get a lot of music out there which was my main goal for this year. I'm also working on a tonne of new stuff that will hopefully be released soon too!
You have recently release a two-track EP 'Amnesia / Taipan' – what can you tell us about it?
When I was over in Ibiza at IMS, I met up with the guys from Housesession and showed them a few tracks and 'Amnesia' and 'Taipan' seemed to really stand out to them. With the Electro House feel to both of the tracks, we thought they would sit perfectly on one of their imprints, BANT IT! Records – where I had my first Beatport release!
How would you describe the sound of these two tracks?
Well, both tracks are big Electro House tracks, with 'Taipan' sounding more Big-Room style with the powerful bass drum and the gritty lead synth. 'Amnesia' is different to anything I've produced really, as I think it kind of mixes in elements of Electro House and Future House – 'Amnesia' is actually one of the favourite tracks I've made so far, as I think it just has a really good feel and energy to it!
How long did it take to complete this EP?
'Taipan' was a track that I made quite a while ago, I just kept going back to it to perfect it and tweak it, so in total, I probably spent about 4 months on-and-off working on 'Taipan'. It was a similar story with 'Amnesia' – the main sounds and structure of the track came relatively early, but it was the little things that I kept wanting to change, like the clap sound, that seemed to take me weeks to find the right sound.
Walk us through the production process behind this release.
As with nearly every track I produce, I started working straight away on the chorus and that big lead sound that is needed. The 'Taipan' sound came to me quickly, as I was just experimenting with different filters and distortion units and stumbled across this huge, gritty sound that I loved straight away. 'Amnesia' was a little different, as I first found the melody I wanted to work with, then played around with different lead sounds until I found the perfect sound.
Can you reveal some of the most important plug-ins you've used to shape these tracks?
The Thor Polytonic Synthesiser in Reason is still to this day the most important instrument I use – the majority of the sounds in both tracks came from this synthesiser. For 'Amnesia', the RV-7 Digital Reverb was a really important effect to use for the lead. I used the gated effect on the reverb to create a wider and delayed effect to the lead sound. For 'Taipan', the Scream 4 Sound Destruction Unit was really useful to give me that hard, gritty sound on the lead synth.
Where would you imagine these tracks being played?
Both tracks are definitely club-orientated, especially 'Taipan' with that hard-hitting kick drum. I think both tracks have a tonne of energy to them, so they would make a club go crazy!
How do these tracks sit within your style and the musical vision you try to propose?
Currently, I think both tracks fit really well with the music I'm producing. As I mentioned, I think 'Amnesia' lies between Electro House and Future House, so it's a perfect mix of the sounds that I'm currently producing.
Why did you choose to release these two tracks within one EP and how would you describe the link between them?
To be honest, it was down to the label. They heard the tracks and thought straight away that they would be good on a two track EP rather than individual single releases. In my opinion, I think it's because both tracks share a lot of energy so they work really well together.
You've signed this EP to Bang It! Records, which is a Housesession sub-label – how did your relationship with Housesession develop?
It started with my first release on BANG IT! Records, with another two-track EP – 'Breakthrough/Infinity'. From there, we worked on other tracks which went on to be part of their sampler albums, which was a huge privilege for me as the artists that are on their sampler albums produce some incredible work. Then, I met up with them in Ibiza and showed them a bunch of songs which led to a few more releases, including the release of 'Amnesia' and 'Taipan'. I have a lot of respect for Housesession because you can tell straight away when meeting them that they have a love and a passion for Dance music.
Do you have any other projects in the pipeline this year?
At the minute, I'm spending my time working on a tonne of new music that will hopefully be released very soon.
Where would you like to see yourself in the months ahead?
I hope that the tracks that I'm working on at the minute are signed to labels and out there for the public to enjoy as I think the tracks that I'm currently working on are easily the best I've produced. Also, I'd like to start doing some more gigs and DJ sets, as I really enjoy them.
Thanks Bradley!
Check Bradley James' 'Amnesia / Taipan' on SoundCloud