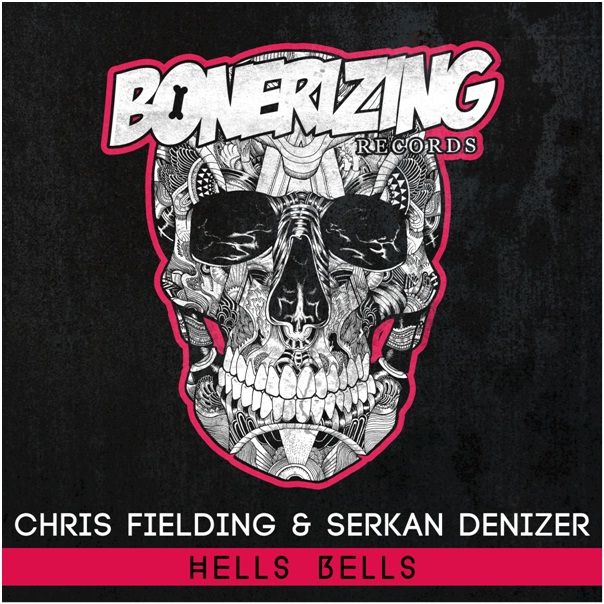 Behind The Track With: Serkan Denizer
DJ, producer and label boss Serkan Denizer is the man behind Swedish independent imprint, Bonerizing Records. Although his schedule is busy as ever, he's still very active on the production front, recently putting his signature on a true banger by the name of 'Hells Bells', in collaboration with the talented Chris Fielding.
Looking at the hype around this track we've decided to have a chat with Serkan to get to know the story and workings behind it.
Hey Serkan, thanks for talking to us. What's happening around you at the moment?
My pleasure – thanks for having me. A lot of stuff is happening around me at the moment, actually much more than I can handle. Producing, DJing, and of course the biggest responsibility, running a label. On top of all this, I'm trying to have a social life with friends and family.
Which part of the world do you call home?
Gothenburg, Sweden.
For those who are not familiar with your music, describe your current style?
Back in the day I used to make really hard Electro, but like many other producers these days my taste in music has changed – I don't think I have a specific current style. I just make music that's more club-friendly these days, I personally think its much more fun since it reaches a much broader audience rather than niches.
You are a DJ, producer and label owner. How do you manage to find the balance between these three roles?
Well, it's extremely difficult since the label is basically taking up all my time. I will always prioritize the label's success before everything else, such as my own success. I can't even describe how difficult and time consuming it has been through the years to become a respected independent label within the EDM scene. And to be honest, I'm not even sure if I've found a balance between all these roles.
How was it working with Chris Fielding on this one?
Fun, Fun, Fun! Chris sent me a rough draft of an idea he had and I loved it and saw the potential in it, so much that I wanted to be apart of this project. I love the way Chris Fielding works with catchy melodies, because catchy melodies are not usually my personal strength so this was definitely an advantage for me to work together with Chris.
There were a lot of rumours around this track being attributed to Thomas Newson and Martin Garrix. How did this evolve and then resolve in the end?
Yes, that's correct. About a year ago 'Hells Bells' got leaked somehow and then uploaded to YouTube with a fake track title called 'Martin Garrix vs Thomas Newson – Alhambra'. There was a huge fuss about it on YouTube and different social media and it got millions of plays, thousands of comments, bootlegs made by producers, and even several YouTube tutorials where people explained how to re-create the sound. Both myself and Chris took it as a massive compliment obviously. The hype was insane and some people thought we did it on purpose as a PR trick, but that's definitely not the case here.
You are also the owner of Bonerizing Records, which is the imprint behind this track. How does it feel to be able to contribute such a track to your own label and is it also a way of setting the musical path for the label?
Well, this one is really special and personal for me. Since 2008 I've been working really hard to promote other up-coming and established artists, so releasing something of my own on Bonerizing Records is always a very special feeling.
Where would you imagine 'Hells Bells' being played?
Festivals and Clubs.
Where can we grab a copy of this tune?
It's actually out exclusively on Beatport together with a remix pack by Olly James and Jaxx & Vega. You can grab it here while it's fresh: http://btprt.dj/1O8jHze
(You wouldn't want to miss the Olly James remix. Holy mother of God.)
Do you have any other projects in the pipeline this year?
Yes, I do. I'm working on some other collabs with very talented up-coming producers which I'm very excited about. Stay tuned!
Anything to add/shout outs?
Shout out to the Bonerizing Records family and our lovely and loyal fans. Without them we would not be what we are now. Thank you! We love you all <3
Thanks Serkan!
You can check out 'Hells Bells' here: