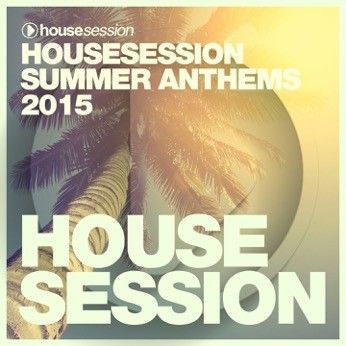 Bradley James - Bradley James – Caiman
Staffordshire based talent Bradley James is quickly becoming one of the most interesting up-and-coming names in the current Dance music panorama. Having recently released a very well received remix of Solberjum's 'Grosseille', the young talent is back to form with his newest single 'Caiman'.
Releases on the 30th of July, 2015 as part of Housesession Records' twenty two-track compilation 'Housesession Summer Anthems 2015', 'Caiman' is a leading track amongst the works of renowned artists such as: Vince La Monica, David Penn, Kid Shakers, Carl Shawn, Raffael De Luca, Calcanda, Robert Feelgood, DJ Shu-ma, Marco Santoro, Marc Palacios, Appt.829, POTD, Alexey Romeo, Dan Domino, PhunkUnique, DJ Sign, Tune Brothers, Sebastian Park, Andy B. Jones and Todd Valex.
Bradley James' freshest effort 'Caiman' is the culmination of Bradley James' unique style, which sits comfortably within the various sub-genres of House music. Having already given a taste of his sound through his other wonders 'Charger' and 'Visionary EP', which have landed massive support also on BBC Introducing, he is now taking things to the next level with 'Caiman'.
Enticing, deep synth melodies are the driving force behind 'Caiman' whilst the mesmerising House inspired grooves offer a solid rhythmic base upon which the rest of the harmonies and arrangements are built. A series of swishing effects and the vocal snippets spice up this single and take it to the next level, whilst Bradley James takes full control over dynamic and energy levels. 'Caiman' has a remarkable groove factor to it, developed via the punchy drum beats and also the infectious low-end infused synths and bass-lines. Once again Bradley James has proposed another display of his refined musical vision which has the potential to take over the House music world in the years to come.
Housesession Records has been one of the first labels to notice Bradley James' gift and have since nurtured his talent to become a regular on the German imprint. The Housesession Records family is made up of other renowned labels like: Sume Music, Red Eleven Recordings, Bang It! Recordings, Vamos Music and UMTATA Records and has been the home for top names such as: Ton Don, Jimmy Carris, AM2PM, Modium, Ivan Kay, Luke Db, Tune Brothers, Martin Villeneuve, Asino and Danny Da Costa to name a few.
Bradley James is certainly a name to follow in the months and years ahead and will definitely become a household name in the very near future. Housesession Records can surely count on this wonder kid for their future development and one can only expect much more yet to come from this fast-developing talent.