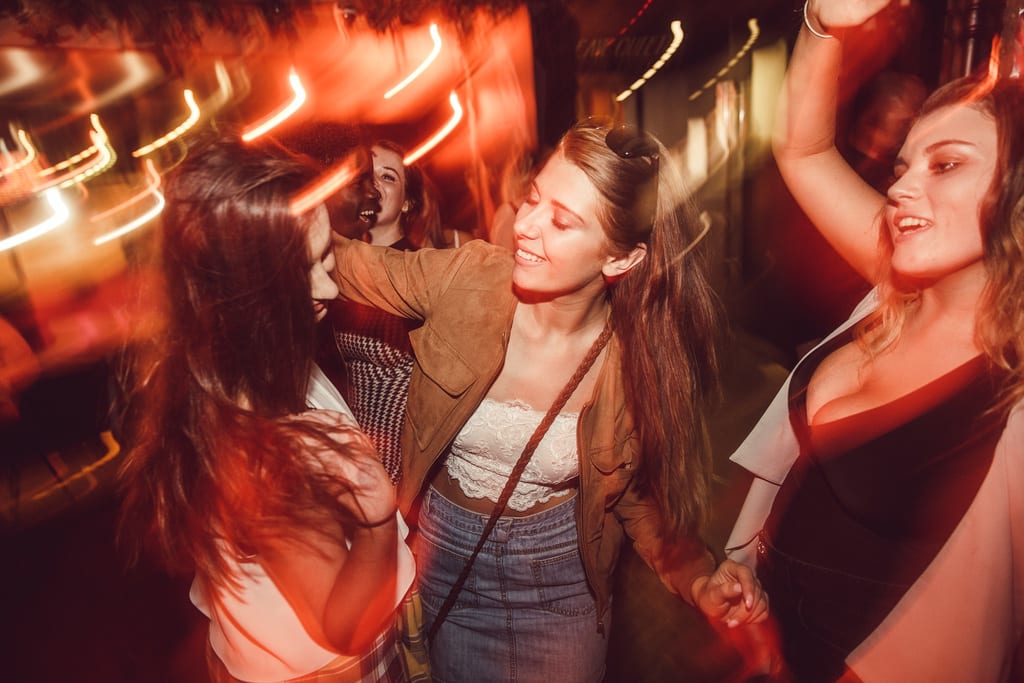 Brixton Jamm: What's in Store for Autumn 2016
Brixton Jamm announces autumn 2016 programme with Matthew Herbert, Sven Weisemann, Digital Mystikz, Andy Hart, Lawrence Guy, Frits Wentink + more
Brixton Jamm is excited to announce its plans for autumn 2016 with returning favourites, plenty of exclusive sets, interesting and exciting party themes and a wealth of surprises along the way. Between now and the end of October the likes of Matthew Herbert, Digital Mystikz and DJ Format will all make an appearance.
Of course, now that the night tube is running in London, there are even fewer excuses not to get down and check out this long-running and essential music venue. Recently refurbished to a high spec, with new Martin Audio sound systems, new exposed features, extra space in the club and better terrace options, it's a truly leading light in the South London scene.
It all kicks off on September 3rd with Garage Juice Day & Night Terrace Party hosting three different arenas including The Sunset Courtyard, The Bar and garage anthems in the club room with DJ Luck & MC Neat, Oxide & Neutrino, Kele Le Roc, Noodles from Groove Chronicles and more besides. So Fresh So Clean offers 90s anthems and r&b classics on September 9th, then the much hyped northern singles night Swingers: London Liberation take over in the capital for the first time on September 16th with plenty of diverse selectors and promotions in tow.
Then it's to a Horizon Festival Reunion – Day & Night Terrace Party on the 17th with DJ Format, El-B, Hybrid Minds and many more for big savings of bass, house and hip-hop before September 24th is Shut The Front Door: Brixton's End of Summer Disco Fiesta across indoor spaces and a fine outdoor terrace with a cult underground lineup featuring disco dons Wolf + Lamb's soul and funk stars PillowTalk from San Francisco and more guests to be announced. As well as that expect summer cocktails, a custom carnival DJ booth, 12 hours of music and plenty of disco balls. Lastly in September is Saints Don't Sleep, a heady underground party that brings together seminal electronic pioneer Matthew Herbert and deep house don Sven Weisemann with special guests plus The Menendez Brothers.
October starts with Lost Dawn on the 1st with long time prog champion Nick Warren playing with Ben Coda, then the 8th is These Days with rising Dutch techno star Frits Wentink (who is also one half of acclaimed techno pair Will + Ink), Australian boss of Voyage Recordings Andy Hart, plus Lawrence Guy and the trusty TheseDays DJs. Last of all for now, the 21st sees Broken Dub House offer up something special as they bring dubstep pioneers Mala & Coki together as Digital Mystikz for a very special show at their new home Brixton Jamm. This one will really test the newly installed Martin Audio sound system and is sure to be a historic occasion.
______________________________________________________

Lineups
Full listings can be found at: http://www.brixtonjamm.org/
______________________________________________________
Links / Contact
Brixton Jamm – Venue
Brixton Jamm, 261 Brixton Road, Brixton, SW9 6LH, UK
Facebook: https://www.facebook.com/brixtonjamm
Twitter: https://twitter.com/brixton_jamm
More info / tickets: http://www.brixtonjamm.org/
Contact: 0734 8820 102847 / [email protected]