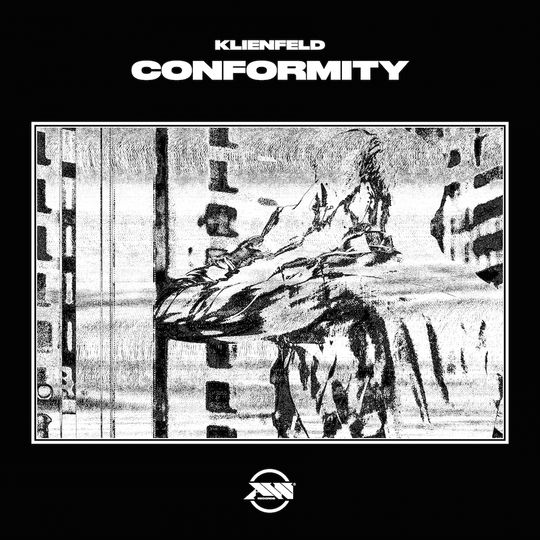 Klienfeld - Conformity EP
Queens-born-and- raised Klienfeld is proving himself a techno force to be reckoned with, and delivers yet another flawless release with his nimbly crafted, rhythmic and utterly unrelenting Conformity EP. Klienfeld's latest is coming out on the freshest Brooklyn imprint to hit Central Ave, recently helmed by his great friends and fellow underground techno conspirators Krames & William B, a.k.a. Afterwave Records.
Following up the all-engulfing Black Waters EP by fellow Afterwave crew member Buzzi, Klienfeld withdraws his devious and masterful sonic artillery for a fierce round of techno royale, and there will be blood – or at least lots of sweat from dancing.
Klienfeld takes us behind enemy lines on his upcoming Conformity EP –
"A Time And A Place" – "A Time And A Place" was made with the sub 37 for the sub bass underpinning, and I had just gotten back the Juno 106 that actually belongs to my Jack Parsons, and I basically was just jamming out on it checking to make sure that all the chips were working correctly etc. So I just thought I would record what I was doing and I managed to get that little stab that you hear in the background. Those vocals are from another friend of mine Ashburn 85, who sent me a bunch of disco acappellas. I was going through those and found a nice one and I just dropped it in there and compressed it threw some delay and reverb on that bad boy and that's how I made that track. It reminded me of some Robin Hood tracks that I really love so that was inspiration there."
"Assertive Conformity" – "My favorite track on this EP – I made that pad sound using the Waldorf Streichfett and what I did was, Henrik Schwartz has this midi instrument on max for live called the Schwarzanator which basically a corrects all of your keys. So I used that to create a melody that was in key and didn't sound too crazy because I have no knowledge of music theory so I made that little riff with that. There are so many influences in this track from the Zenker Brothers to Bambounou, who recently did an interview where he was talking about African drums and their influence on his music and I was intrigued, and that's where you get those drums in the background and I love this track. I'm happy with it. That's a rarity."
"Homage to David" – "This track is actually a sample from this guy that I follow on YouTube called David H. I made this around the time I was getting into modular gear but I was unsure about using it myself since I have lots of other normal synths and I didnt want to start falling into that rabbit hole, so I started following this David H. who has all these cool modular setups and I would just sit for hours at a time watching his video uploads of just sounds of his new gear. He played some riffs I liked so I sent him a message on YouTub saying "Hey man, you mind if I sample this?" and he replied, "Dude go for it" (Since he's from Paris I also imagined this French accent thing going on). So that's when I grabbed that little bleep sound and the rest of the track is just basically drum work. I was pleased. It works great on the floor for my sets."
Tracklist:
1. Klienfeld – A Time And A Place
2. Klienfeld – Assertive Conformity
3. Klienfeld – Homage To David