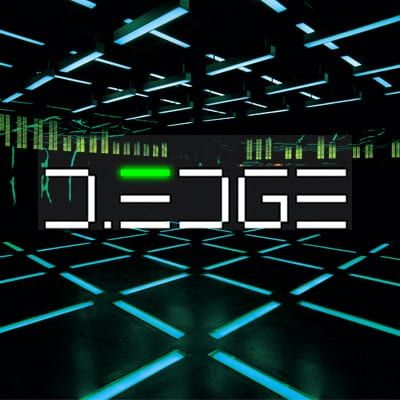 D-Edge Announce 2016 Line ups & Releases
D-Edge has had another sensational year in 2015 and now reveals its plans for early next year.
The club once again lead from the front in the last 12 months, celebrating their 15th year of being open, and truly injected the Sao Paolo and Brazilian scene at large with more quality underground acts, local residents and exclusive parties. Everyone from Ben UFO to Soul Clap to Seth Troxler via Lawrence, Mathew Jonson, Gaiser, Timo Maas and many more.
The futuristic club, with its mesmeric lights and LEDs and perfectly sleek design and various different rooms also has a fine label to boot. In the coming months it will put out EPs from Vomee on December 18th, Renato Ratier featuring Stimming on January 15th and the Phil Hinter Ensemble on March 18th. On top of that, D Edge is also in the process of launching a new label, OLGA, which is about music that is designed specifically for D Edge.
As that kicks off they have announced that after a busy festive period, January sees an almighty techno legend stop by in the form of Planet E boss and Detroit pioneer Carl Craig, who will be joined by Hot Creations man Lee Foss, &Me, Cocoon star DJ W!ld, Vril, classy deep house outfit Bob Moses, French trio Apollonia and final techno's finest in the form of Soul Capsule aka Baby Ford and Zip plus Thomas Melchior, all in January.
Into February and Unleash London stop by for a showcase, D-Nox plays, Sammy Dee is in town and techno temptress Nicole Moudaber and Life And Death's Mind Against then head to town in March.
With so much going on, as well as Rio Carnival and the Rio Music Conference elsewhere in Brazil at the start of the year, there has never been a better time to make the trip.
D-EDGE Records Release
– D-EDGE Rec 026: Vomee – Aquarius. Digital Release 18/12/15.
– D-EDGE Rec 025: Renato Ratier feat. Stimming – Filosofia. Physical Release: January 15 Digital Release: February 12
– D-EDGE Rec 024: Phil Hinter Ensemble – In The Air. Physical Release: February 19 Digital Release: March 18
D- EDGE 2016 Line Ups
07/01 – Carl Craig
07/01 – Lee Foss
08/01 – &ME
08/01 – DJ Wild
09/01 – Vril (Live)
15/02 – Stuart Patterson
21/01 – Bob Moses
23/01 – Soul Capsule: Baby Ford + Zip + Thomas Melchior
23/01 – Apollonia
23/01 – Soul Capsule
06/02 – Unleash London Showcase
18/02 – D-Nox
19/02 – Sammy Dee
03/03 – Nicole Moudaber
03/03 – Mind Against