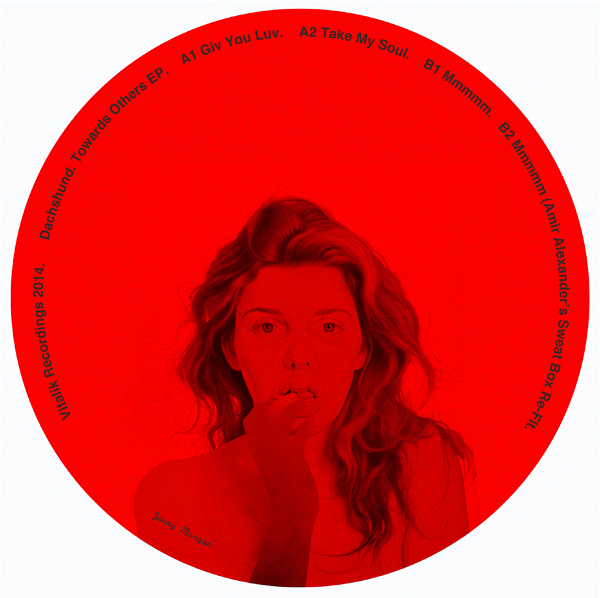 Dachshund – Towards Others EP
There are two styles that Dachshund does particularly well, airtight dance-floor grooves and lush emotive deep house. The Towards Others EP leans largely to the latter but with a knowing glance to the floor. Dachshund's skill with subtle, well-placed vocals is particularly evident on this EP. What we have here is a beautifully rounded EP of timeless house music.

Giv U Luv kicks off the EP with joyous optimism, uplifting and ethereal, this is feel good house music, sunshine music, music to warm hearts and dance-floors.

With it's stirring vocals and permeating chords Take My Soul is the big emotive cut of the EP, moving things into more reflective territory it's yearning vocals and stirring pads take the listener to a deeper place.

The aptly titled Mmmmm is a low-slung chunk of hip shaking house music at it's finest. Slow and sexy the Spanish dialogue between man and woman narrate the listener through its winding rhythms, intensifying the sensual feel of the track.

Amir Alexander perhaps the ideal choice to remix Mmmmm adds more swing and an additional FM bass line which gives the track an old-school electro feel. He gently teases out the crescendos, lengthening the synth rises and emphasizing all the best elements of the original. The result is something of a dj weapon.