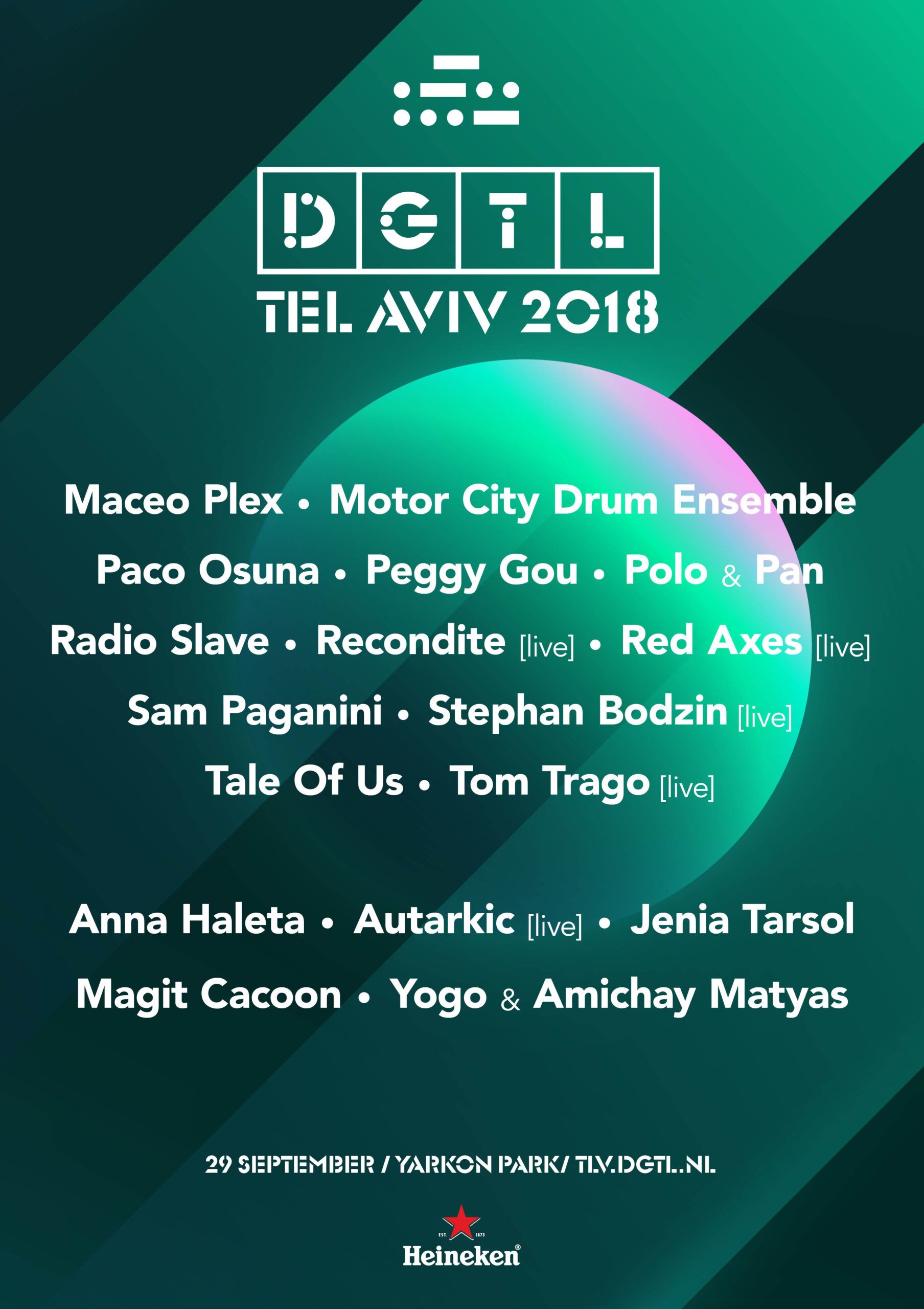 DGTL Tel Aviv completes 2018 line-up
After already announcing a first wave of artists, DGTL Tel Aviv has now completed their 2018 line-up with eight new names. Added to complete the line-up are international veterans and local talent alike, Maceo Plex, Magit Cacoon, Anna Haleta, Stephan Bodzin – who will play in Israel again for the first time in five years – and many more will all be present to showcase their unique sounds.
Joining the aforementioned artists are Autarkic, who's next in line to release his 'Strange Alliances' on DGTL Records, Jenia Tarsol, Polo & Pan, making their DGTL debut and Tel Aviv's very own Yogo & Amichay Matyas, who have been resident DJs at The Block for years.
Now in their second year, the Israeli edition of DGTL has all the potential to become a mainstay in Tel Aviv's festival circuit. Having previously announced Motor City Drum Ensemble, Peggy Gou, Red Axes and Tale Of Us amongst others, the sophomore event is on course to be a grand success.
For tickets and more info visit https://tlv.dgtl.nl
General info
DGTL Tel Aviv
Date: September 29
Location: Yarkon Park, Tel Aviv – Israel
Tickets via DGTL.
Full line-up
Anna Haleta – Autarkic (Live) – Jenia Tarsol – Maceo Plex – Magit Cacoon – Motor City Drum Ensemble – Paco Osuna – Peggy Gou – Polo & Pan – Recondite (Live) – Radio Slave – Red Axes (Live) – Sam Paganini – Stephan Bodzin (Live) – Tale of Us – Tom Trago (Live) – Yogo & Amichay Matyas.