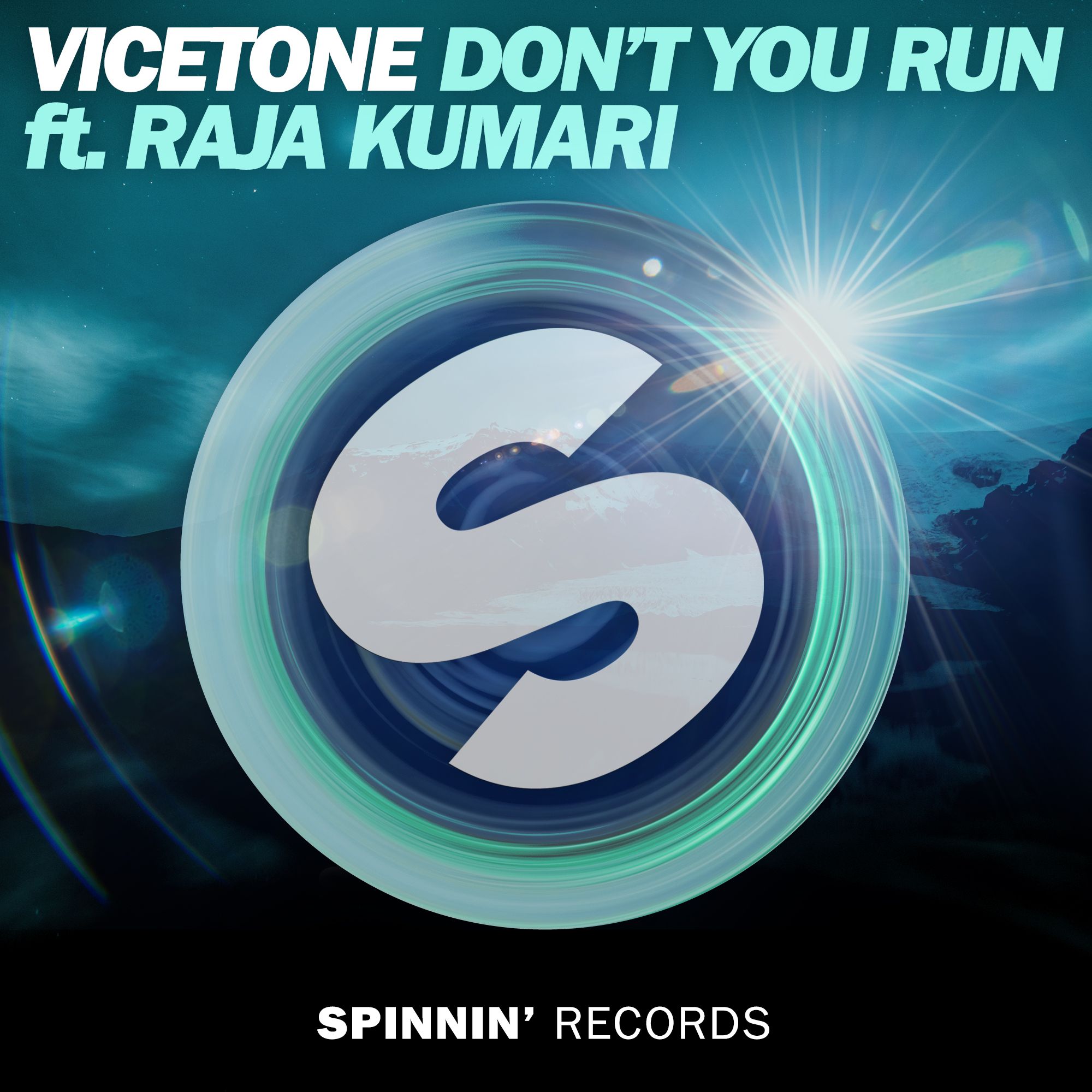 Vicetone - Don't You Run – feat. Raja Kumari
Vicetone introduce their new original "Don't You Run," the second release off their upcoming debut five-track EP Aurora. Alluring from start to finish, the song begins with hypnotic vocals courtesy of Raja Kumari eventually leading up to a calming melodic beat. "Don't You Run" effortlessly crosses the barrier between pop and electronic and is suitable for at home listening or a sold out festival. A complimentary accompaniment to their first installment "Bright Side," look out for the full EP set for release on April 8th via Spinnin' Records.

Vicetone says, "when we first met Raja in the studio, we had a playlist of tracks that we thought she'd be interested in. After hearing a couple of them, she turned to us and asked if we had any tracks that we wouldn't normally play for vocalists, because they're different or not particularly suited to them. The first track we played was the instrumental of "Don't You Run" and she she immediately responded to it. We added rain and thunderstorms as background with the pianos, and right away she had an idea for the song! We finished writing and recording the vocal in the next 4 hours. She has an amazing voice that fits the tracks very well and we really enjoyed working with her!"

Raja says, "There is something so special about the production on "Don't You Run." I was immediately inspired after Vicetone told me that they had recorded live rainstorm sounds in the background. Earth Vibrations! It was as if the track had been waiting for me! This song is about moving past your fears and facing your dreams head on. Don't You Run from What You Love!"

Comprised of Ruben Den Boer and Victor Pool, Vicetone spent their childhood in Groningen, Netherlands, dreaming of playing their music to crowds of thousands. Now seemingly unstoppable, the Dutch duo have made the DJ Mag Top 100 poll three years in a row, in addition to performing at world renowned clubs and festivals including Ushuaia in Ibiza, London's Ministry of Sound, TomorrowWorld, Ultra Music Festival and more. With multiple Top 10 singles on Beatport including "I'm On Fire," "Nothing Stopping Me" and "Pitch Black," the former of which reached #1 on Beatport's Progressive House Chart, the pair's hit "United We Dance" served as a staple in last year's festival circuit, as well as being featured as the official after movie anthem for Ultra Miami in 2015. 2016 has already proved to be another stand out year with the release of their remix of Bob Marley's classic "Is This Love" and a brand new original "Bright Side" that came out last month.