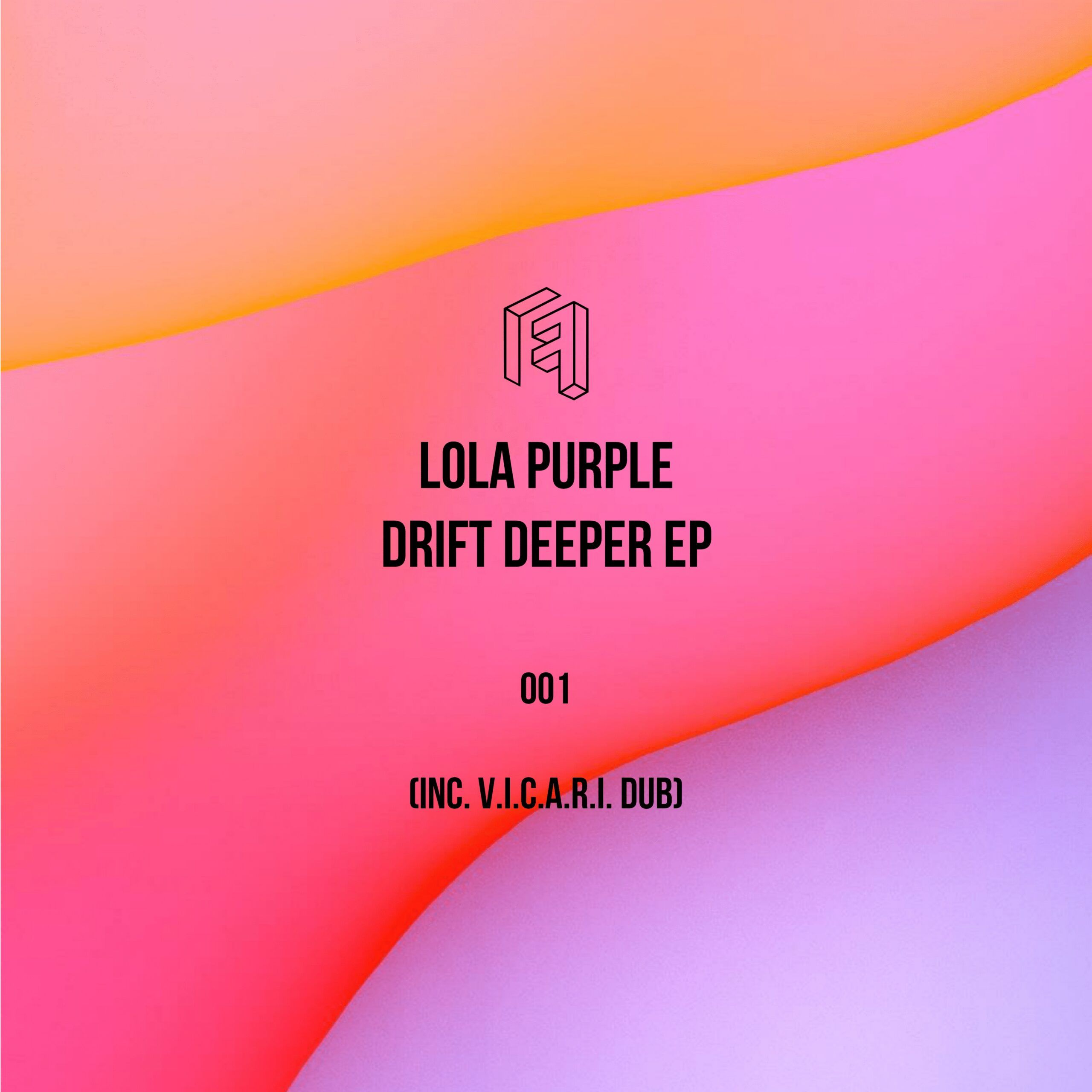 Lola Purple - Drift Deeper EP
Manchester's Lola Purple is given the honour of starting the new Ebb&Flow label. She is an artist who has impressed on labels like Kerri Chandler's Kaoz Theory and in three years since starting out has also managed to be signed to Watergate. This new EP comes with three fine originals and a V.I.C.A.R.I. dub.
Drift Deeper is first and over seven minutes really sinks you into a nice deep groove with colourful synths and poppy drums. It's a charming late night cut that will sooth the soul then Taste of 5 is another long one at nearly nine minutes. Again there is a freshness and restlessness to the drums that is rubbery, synthetic and bubbly. The synths smear out for warmth and scale and the whole thing is perfect for cosy second rooms. Indigo Ray gets more upbeat with slick drum programming, glassy samples and a killer bassline that roams up and down the scale. Add in a V.I.C.A.R.I. (AKA Tommy Vicari Jnr) dub of Taste of 5 which is all stripped back and suggestive, funky and wonky, and you have a fantastic first EP.