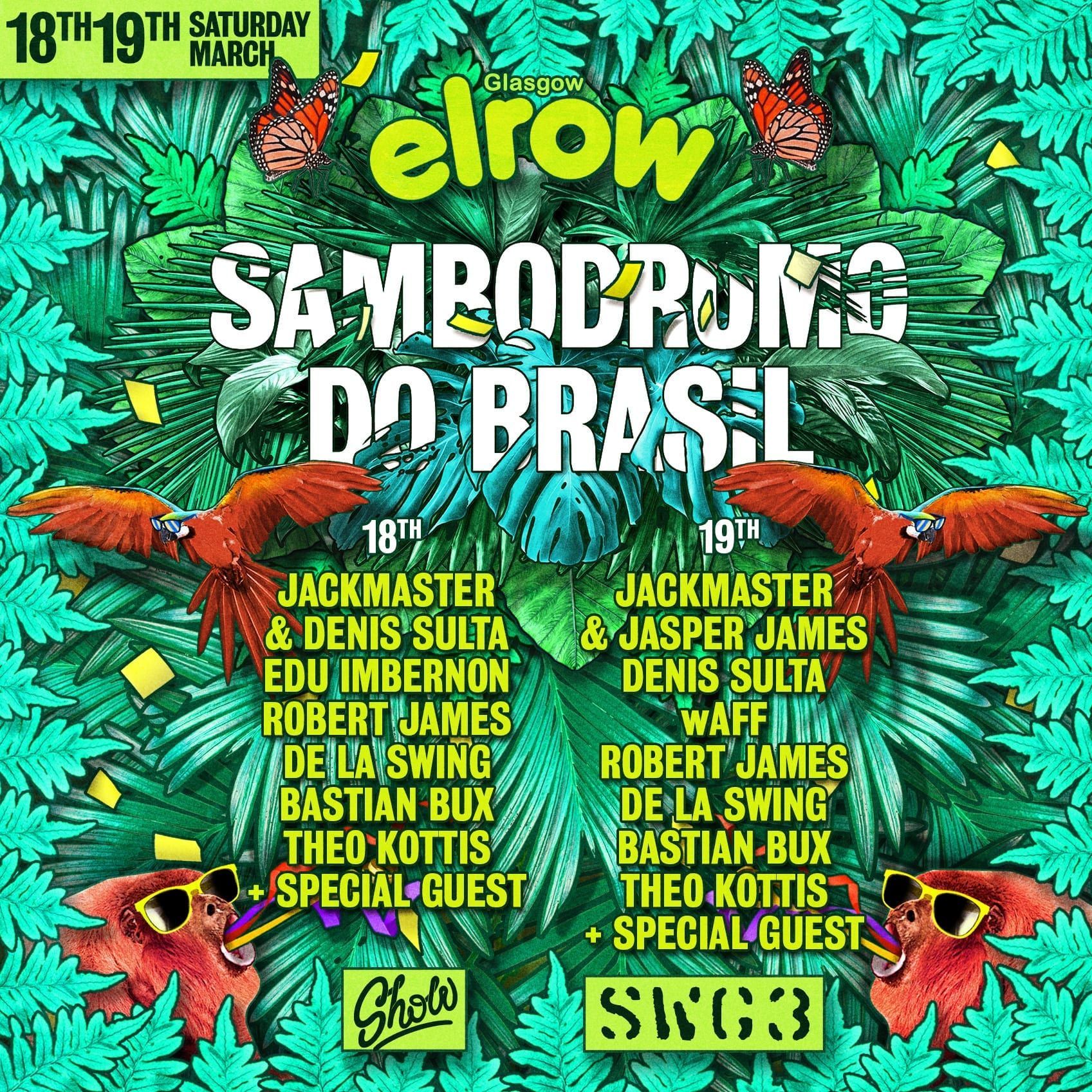 elrow Glasgow – Lineup announced: Jackmaster, Jasper James
elrow reveal the lineup for their Scottish debut at after tickets sold out in record time. 75,000 fans were reported to rush for tickets to elrow's anticipated weekender at SWG3 on Saturday 18th and Sunday 19th March 2017.
Each night of the jungle carnival themed event will see a headline back-to-back set from local hero Jackmaster, who's been a driving force behind bringing elrow to his home town.
Jackmaster's Sunday night sparring partner and regular cohort Jasper James said: "I'm really happy to be a part of elrow's first visit to Scotland – having been to the elrow parties in Barcelona and Ibiza I can tell our crazy Glasgow crowd are going to have a belter."
Saturday:
JACKMASTER
& DENIS SULTA
EDU IMBERNON
ROBERT JAMES
DE LA SWING
BASTIAN BUX
THEO KOTTIS
+ SPECIAL GUEST
Sunday:
JACKMASTER
& JASPER JAMES
DENIS SULTA
WAFF
ROBERT JAMES
DE LA SWING
BASTIAN BUX
THEO KOTTIS
+ SPECIAL GUEST
LINKS & FURTHER INFO
www.elrow.uk
www.elrow.es
www.facebook.com/ElrowSunday
https://twitter.com/elrow_
www.youtube.com/user/ElRowChannel
www.instagram.com/elrowofficial