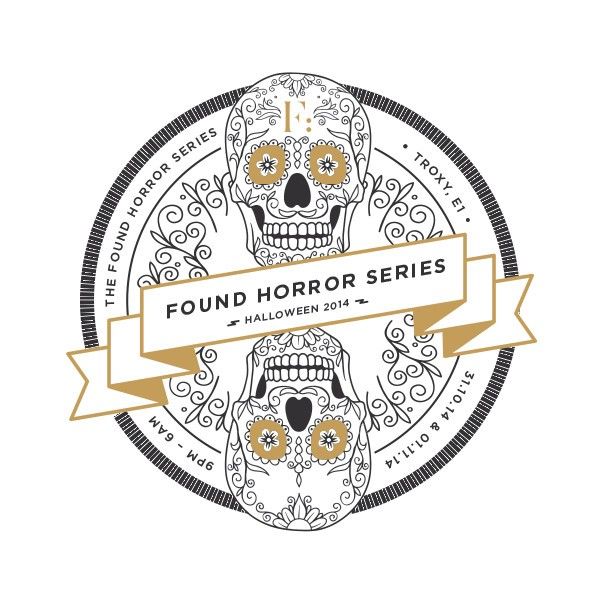 Found Horror Series
FOUND present two unforgettable nights at London's Troxy Theatre for Halloween curated by Maya Jane Coles & George FitzGerald
Mind blowing production plans set to thrill with London's grandest Halloween laser & light show
As the nights grow darker, excitements builds for one of the biggest weekends on the party calendar. In anticipation of their special Horror Series, taking place across two nights at East London's Troxy with line-ups curated by George FitzGerald and Maya Jane Coles, Found reveal final acts and plans for thrilling production and décor.
Transforming the main auditorium of the stunning Victorian theatre with a jaw dropping sound, light and audio-visual experience second to none this Halloween, the light show will feature over 100 lighting units including over 30 lasers, 5 LED visual screens and 4 towers of strobe. The 10 meter wide display will include C02 ice cannons, pyrotechnic displays and incredible live visuals, all set to the backdrop of Found's custom built 12ft high 'Day of the dead' Skull, an imposing centerpiece hand built for Halloween 2014.
Completing the programme for Maya Jane Coles & Friends on Saturday 1st November, global arts collective The Weird & The Wonderful will take over room two. Counting some of the planet's most creative music and arts talent, including Maya Jane Coles herself as well as Magda, Dense & Pika, Engine-Earz Experiment and artist, Harriet Horton, The Weird & The Wonderful will bring a dynamic dancefloor experience to Halloween celebrations. Opening at midnight, the electronic showcase will feature infamous Found residents The Menendez Brothers, classic house and Detroit Techno advocate, Anna Wall and the sounds of rising London producer, Wax Wings. Room two will feature some very special Halloween performers, turning this intimate loft at the Troxy into a den of darkness, with some very special surprises.
Adding the game-changing main room production Found & Maya Jane Coles will be calling on some mysterious creatures of the night to bring a haunting set of dark and twisted performers to The Troxy. Set to scare and amaze!
Promoting a 'Dress To Scare' theme, Found encourage party-goers to don their scariest Halloween outfits across the weekend for what is shaping up to be a definitive, not-to-be missed event.
Ahead of his main room set for Maya Jane Coles, talented rising producer Rob Shields has given Found a free download of 'Peru Winter' from his five-track EP 'Autocalm' released on Monday 20th October.
In the curators own words –
"London is my home town and to be back there on Halloween, arguably the best night in the party calendar, is truly special. One of my first ever DJ gigs was a lifetime ago playing to virtually nobody upstairs at the Troxy, so to be playing this time in the beautiful main room with Mano, Deetron, Seven Davis Jr. and Paranoid London – all people whose music move and influence me greatly – feels like I'm coming full circle. " – George FitzGerald
"I always look forward to playing in London; it's my home and I really rate and respect the entire line-up. I rarely get to play with Ellen [Allien] and after seeing her play in France at N.A.M.E. festival the other day I couldn't be more excited. Halloween always brings that dark, mischievous side out of me and the Troxy is the perfect odd setting for a super weird party; and I guess those are always the best kind!" – Maya Jane Coles