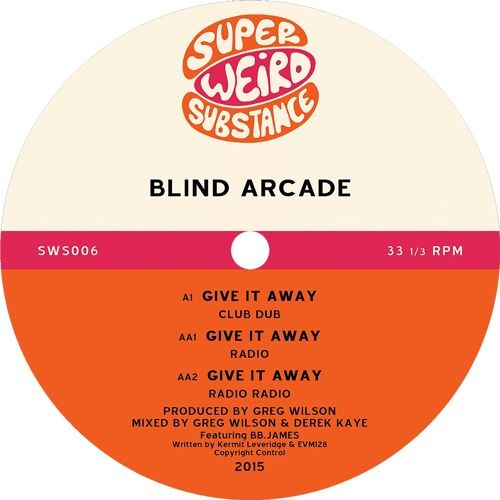 Blind Arcade - Give It Away
Following on from last year's uplifting, life-affirming mixtape, we're delighted to announce the release of three sumptuous new versions of Blind Arcade's crowd favourite, 'Give It Away'.
When hedonism took him to the brink of self-destruction many feared it would be the last they saw of Kermit Leveridge. However, the driving force in his life – writing lyrics – kept him going through his introspective recovery and when he was finally fit enough to return, he had amassed a wealth of material aching to break out of his countless notepads and coming togther with EVM128, Blind Arcade became the perfect outlet.
Drug addiction can chip away at the soul, leaving people bitter in the heart. Letting all the negativity out through his pen proved incredibly cathartic for Kermit, aiding his recovery and allowing him to move forward with a positive message. This centred approach to negativity shines through the lyrics in Blind Arcade's 'Give It Away', brought to life by the commanding voice of London-based songstress BB.JAMES and delicately supplemented by The Reynolds and Tracey Carmen.