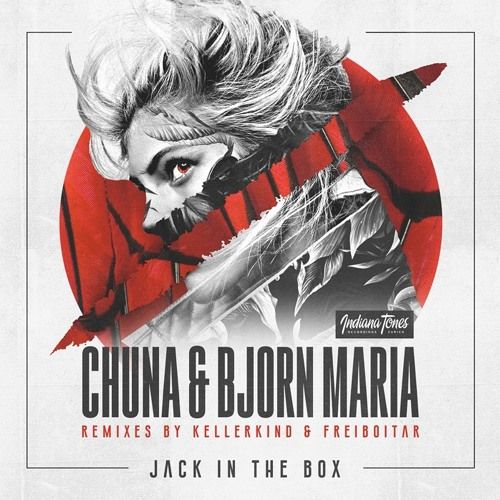 Chuna & Bjorn Maria - Jack In The Box
Indiana Tones is a label that has put out a vast array of sounds. Now they turn to Chuna & Bjorn Maria for their next trick, and it sure is a fine one. The duo serve up one original that comes with remixes from Kellerkind and Freiboitar and all in all this makes for an interesting release.
The original, Jack In The Box, is a twinkling, melodically magic cut with light-footed drums making you want to skip. A radio edit is also included, and that tells you about where this tune is headed – the cross over big time. Its classic Jack vocals are well delivered and ooze cool and then we head to the remixes. Kellerkind go first and flip the cut into a brooding, low slung, bass driven beast with elastic drums and real sex appeal. Freiboitar then come correct with their take on the original, which is a muscular, bulky, drum led affair with the original vocals buried deep and a lots of fat synths adding flesh to the groove driven bones. All in all this makes for a fine Ep that has lots to offer many different dance floors.
Jack In The Box is out and available here https://www.beatport.com/release/jack-in-the-box/1794134