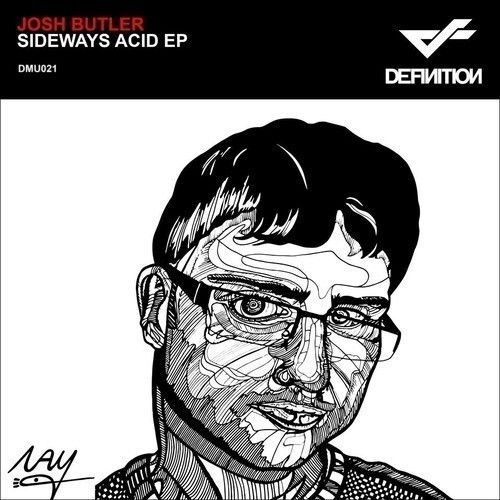 Josh Butler – Sideways Acid
From the North of England to dance floors across the globe, Josh Butler has made serious headway with his high caliber house sound. Two stints for MTA Records and remix duties for both Chase & Status in tow, he is leading the charge towards a new precedent in the underground sound. The sound of Josh Butler is a club lover's affair.

Josh Butler now makes an appearance on Definition with his delightfully retro 'Sideways Acid' EP. Opening the 3 track EP is the title track, a rich, thick throwback to the days of Acid House sure to get any dance floor moving in no time. Next, we've got 'Educate', a straight house percussion with a warm rhythmic chord thrown over it. It's relaxed enough to listen to at home, but contains enough energy to be played in the club. Lastly, 'What I Want' starts us off with a nice and heavy beat before building up to a playful bass line and wandering vocal cuts that sit nicely in the background.

All in all, Butler shows us a beautiful example of how modern House done right.
'Sideways Acid' EP is released via Definition Music on 24th November 2014.