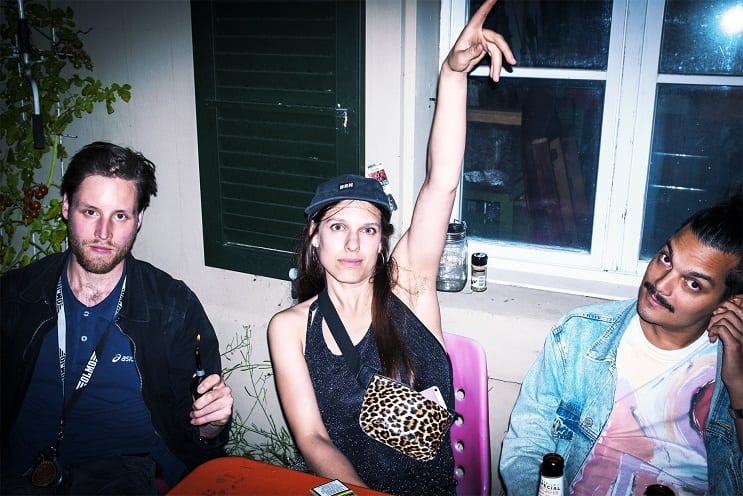 Juki P2 debuts with "ternal Love" on Promote Love Records
Eternal Love is the first single coming from the newly formed audio visual Swiss Band Juki P2.
An exhilarating energetic production rooted in pumping House-Vibes, 80ies flavours, independent music and driven four-on-the-flour attitudes.
All while a sassy bubble-gum groove vibes across the dancefloor.
Producer Pamela Méndez emotional and versatile vocals breathe such an honest soul into the song that one is inevitably taken on an emotional astral flight into other spheres.  Standing in the shadow of those positive vibes, there is a clear message about to drop.
Embodying a hymnal critique towards consumerism and the painful contradictions. Unstoppable obsessive consumption despite vanishing resources. Extreme expectations towards personal productivity enfacing constantly growing unemployment rates.  The reality of love in relationships and withstanding all that pressure.
Though the song is no nag, it aims not to point the finger, but to activate the positive creative forces in our minds and souls that invent and create better futures for us all. One thing is for sure: The future should be full of people dancing.
The concept of contradictions was an important inspiration for bandleader Pamela Méndez in general. The sound design highlights the overly sweetened and unreachably cold at the same time. Urgent vocals teetering on the line of over affectation.