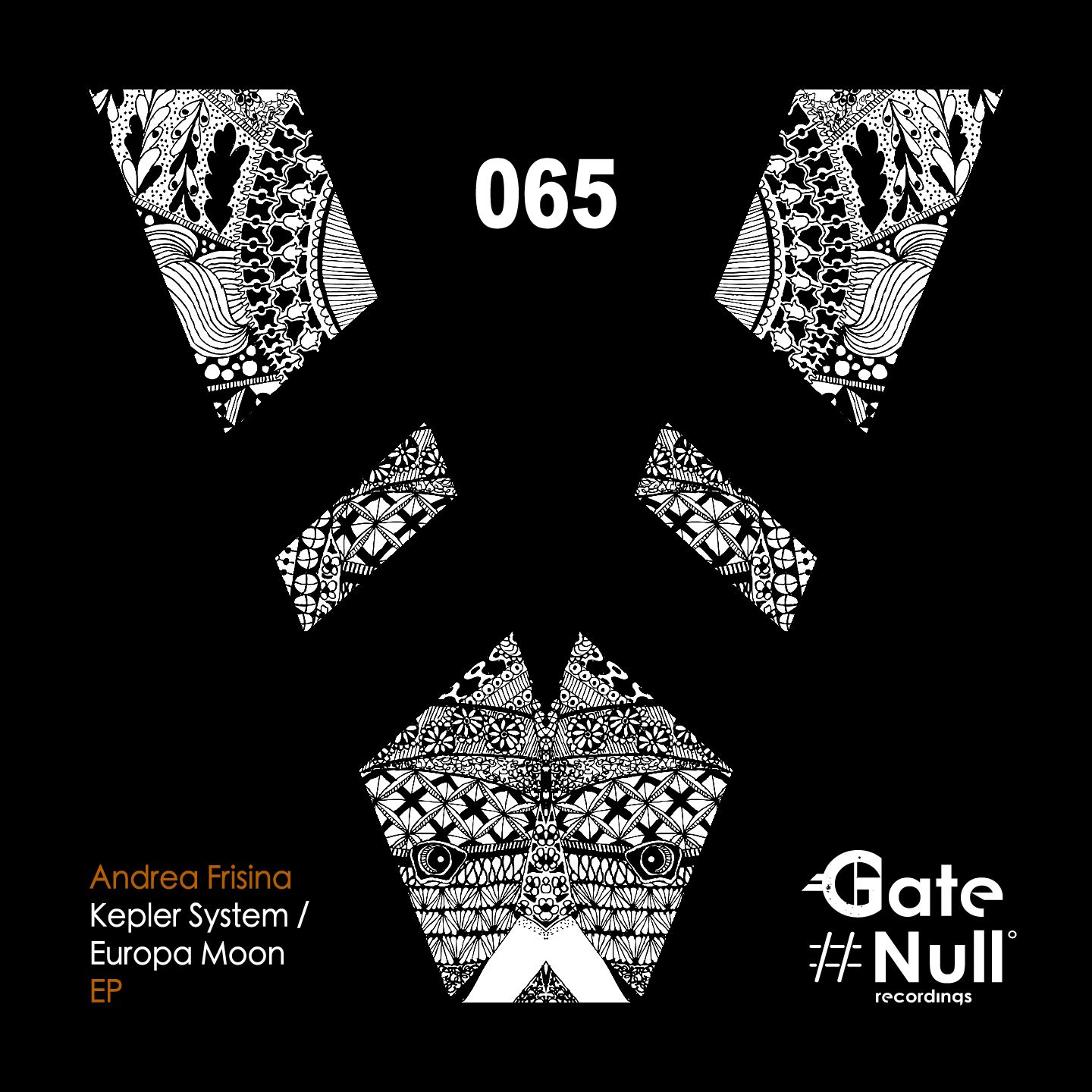 Andrea Frisina - Kepler System / Europa Moon
The Italian label Gate Null has long been established as a key player in the global techno scene, and their 65th EP is another fine outing from the boss himself, Andrea Frisina.
Frisina has a fine reputation that he has been nurturing for a few years now, and has already had plenty of underground club hits, gigs everywhere from WMC to ADE to clubs and festivals around the globe, and was nominated for the awards from Beatport in 2012. A sound designer, audio engineer and fine MIDI programmer, Andrea's music regularly gets picked up by the global press and played on Radio 1, Ibiza Global Radio, Rinse FM, on UMEK's own show and more besides.
The first track here is 'Kepler System,' a seriously heavyweight techno cut that has chunky drums and a growing sense of tension in the rising synths. It builds to a dramatic peak before exploding and kicking once again, and is a sure fire main room anthem that will get everyone stuck to the groove.
'Europa Moon' is then a steely, white knuckle ride through large scale techno. It has sweeping synths, pads and white noise swooshes that carry you up to a dramatic breakdown. Then drums rattle and distant, alien vocal stabs add a sense of spaced-out paranoia and when it rolls again, the roof will be raised.
This is another firing release from Gate Null and Andrea Frisina that is sure to blow all competition aside.
Tracklist:
1. Kepler System (Original Mix)
2. Europa Moon (Original Mix)