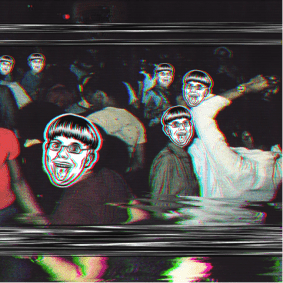 Wayne Scott; Manhunt - King Of Sleaze
Brazil's MEMNTGN imprint returns this August with a new single from New York Disco legend Wayne Scott; Manhunt, entitled 'King Of Sleaze' and backed with remixes from label-founders L_cio and Tessuto.
Wayne Scott was one of the original pioneer DJ's from New York's Disco heydays of the 70's. He became resident of Studio 54 in 1977 and also played at the famous Flamingo, where he was recognized for mixing this type of music they called 'Sleaze' or 'Morning music'. After becoming friends with the 'secret Disco Hero' Wayne Scott, the mastermind behind this project, Tim Taylor, had the brilliant idea of making a record together with him, talking about parts of his DJ life and times back then telling his true story and experiences, and here MEMNTGN revisits the project with new mixes.
The original version leads with participation from Brazilian artist Belt, bringing a unique energy to the dance floor via dynamic analogue drums, choppy atmospherics combined with the story telling vocals to create a hypnotic early hours workout.
Tessuto remix follows, bringing a new look to the vocals compbines with classic beats from the Roland 909 and murky bass synths that stroll alongside the history of music spoken by Wayne Scott. L_cio's interpretation then closes, bringing a more understated take on things, highlighting the work of dubbed out synth stabs and heady subs.
Wayne Scott; Manhunt's 'King Of Sleaze' is out on MEMNTGN 17th August 2018.
Tracklist:
1. KingOfSleaze(Belt'sAlternateMix)
2. KingOfSleaze(TessutoDanceDanceRemix)
3. KingOfSleaze(L_cioRemix)