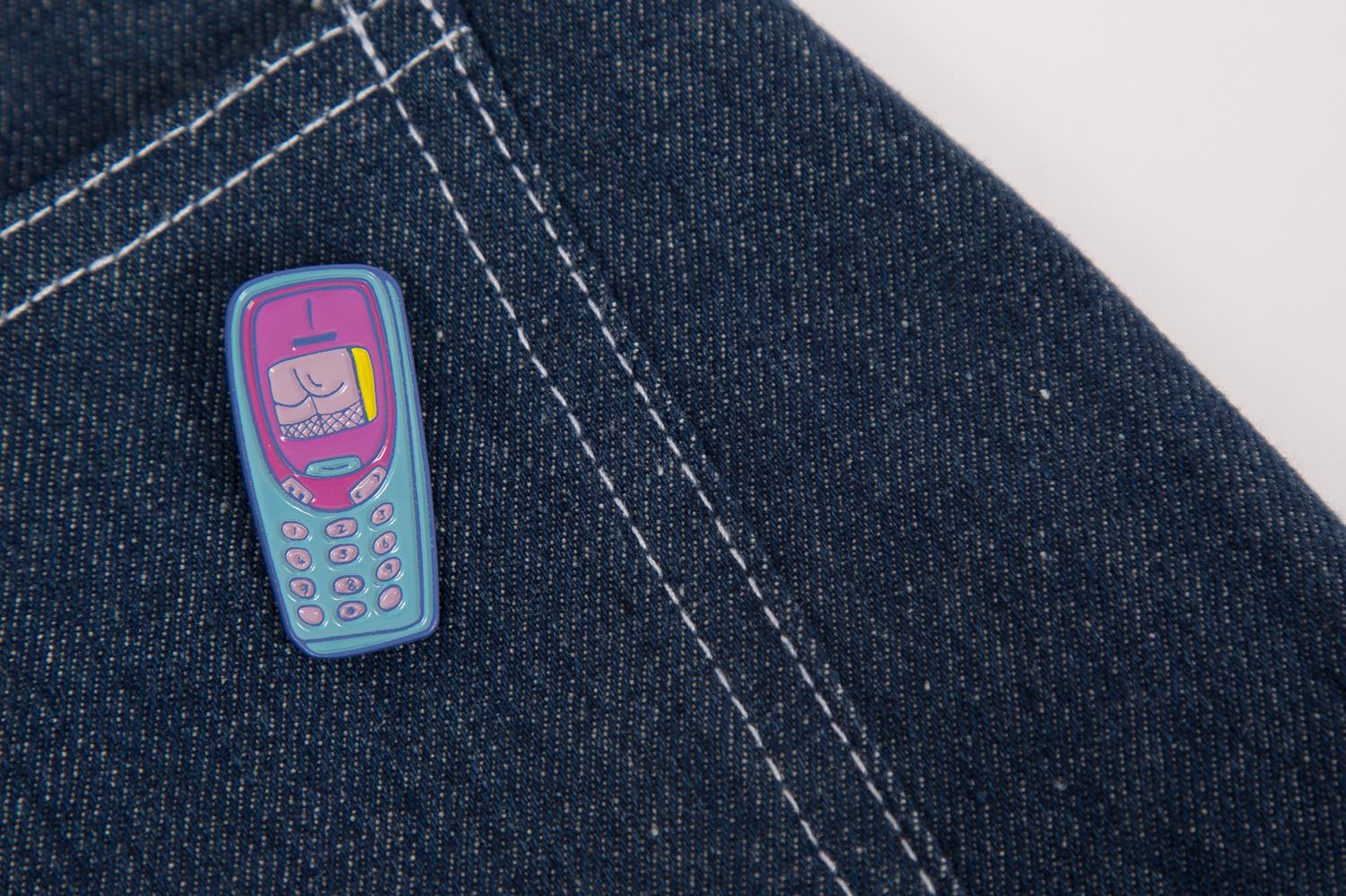 Lovebox announces exclusive range of pins in collaboration with Lazy Oaf
This year's chapter of Lovebox is set to be even more special than usual. East London's favourite festival are celebrating their 15 year anniversary – 15 years of music, 15 years of good vibes and 15 years of love.
Now, Lovebox are thrilled to announce that as yet another part of their 15th birthday celebration they have collaborated with London streetwear staple Lazy Oaf on a limited run of pins for an exclusive line.
Lovebox's senior designer Jennifer Heale says: "The Lovebox and Lazy Oaf collaboration inspiration all came from looking into internet and vaporwave internet culture. When planning our artwork this year we looked a lot into communication and the use of iconography and how this can work online, this became the basis for our 15 emojis and icons that form the main branding.
"In collaborating with Lazy Oaf we wanted to pay homage to this and create something fun and flirty based around the internet culture as it is something we have both drawn upon and felt a really nice common ground."
Lazy Oaf say: "We're really excited to be teaming up with Lovebox for our first ever festival collaboration. Not only is it our favourite local London festival, but the cartoon, internet iconography of this years campaign is the perfect match to our playful and nostalgic design ethos and was the key inspiration behind the range of pins we've created."
Founded by Gemma Shiel in 2001 in a garage, Lazy Oaf are an independent British streetwear label who focus on driving irreverence into everything they do. Designing men's and women's collections from their London studio, the brand creates pieces that play on their dark, and often, warped sense of humour.
Find 3 candy-coloured pins featuring digital icons including a mobile phone, laptop and browser pop-up box, each with a tongue-in-cheek twist. Retailing at £8.00, the pins will be available to purchase exclusively at lazyoaf.com and in Lazy Oaf's London flagship store from 3rd July, and at Lovebox weekend on 14th and 15th July.
14 / 15 July 2017
Tickets available at www.loveboxfestival.com
#Lovebox17
www.loveboxfestival.com
www.facebook.com/loveboxfestival
www.instagram.com/loveboxfestival