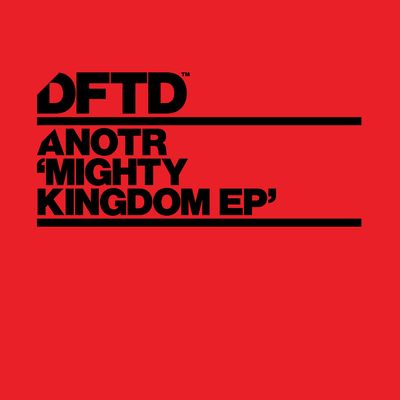 ANOTR - Magic Kingdom
Following a break out year for ANOTR in 2015, which saw the release of two very well received EPs, the young producers are kicking off 2016 with this 'mighty' new EP.

'Strobe', the title track for their previous DFTD EP, has had huge support and was featured by Annie Mac on her Mixmag covermount mix. The 'Mighty Kingdom EP' continues to cement these two young DJs from Amsterdam as leaders of the pack when it comes to defining a new house sound. Their style is fresh and contemporary, a widely accessible mix of house and tech house.

Title track 'Mighty Kingdom' features a heavy club beat designed to get the dancefloor moving, a stripped-back production finished off with some cleverly sliced vocal samples. 'Nobody's Fool' makes use of similarly chopped and changed vocal samples layered over some extended builds with a neat syncopated keyboard rhythm; it's also very much a club banger. Sandwiched between these two is the quirkily named 'Wrong Beat' which takes a different tack to the first two, but will still get you dancing with its more percussive and electronic-sounding inescapable pumping beat.