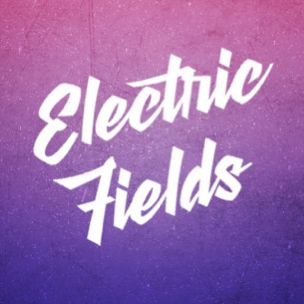 More Added To Electric Fields 2016!
Electric Fields, Scotland's most exciting new music festival, is proud to announce that Fat White Family, Field Music, Honeyblood and Eliza & The Bear will join the two day bill at 17th Century Drumlanrig Castle in Dumfries & Galloway on Friday 26th and Saturday 27th August.

"Electric Fields is all about bringing the best music to our audience in this incredible location," says festival co-founder Nick Roberts. "We're proud to welcome these amazing bands to the lineup. They each bring something unique and powerful to a bill that we think is the best for music lovers, and the best value, anywhere in the country this summer."

Electric Fields also announces today that the second stage will be renamed The Stewart Cruickshank Stage in association with Tenement TV. Stewart, who sadly passed away late last year, was a champion of new music throughout his long career as a radio producer at the BBC and beyond.

"Stewart Cruickshank was a true Scottish music hero," says Nick. "He was part of the fabric of music radio in Scotland and the UK for 35 years, giving a much-needed platform to new bands from Scotland and bringing us the best new music from wherever he could find it. With the blessing of his wife Lorraine, we're proud to acknowledge his exceptional contribution to our musical heritage by naming our second stage in his honour."

Fat White Family have built a formidable reputation for putting on the most uncompromising and anarchic live show in the world right now. Their unrelenting passion and commitment to their craft, bourne out on their 2013 debut album Champagne Holocaust and this year's Songs For Our Mothers, has seen them thrill audiences across the globe in a way few other bands can challenge.

The smart money's on Field Music being one of the highlights of Electric Fields 2016. Impossible to pigeon-hole, rooted in indie but branching out into all kinds of rarely-explored territory, the band's sixth album Commontime is melodic but never obvious, lush but never overblown and spiky in all the right places. With an endorsement last year from Prince, no less, they are undoubtedly one of the most excitingly creative bands around right now and a perfect addition to this year's lineup.

Honeyblood are no strangers to Electric Fields, having played a blinder at the festival in it's first year in 2014. Drawing influences from The Breeders, PJ Harvey and Throwing Muses, they were hand-picked to support Foo Fighters at Murrayfield in Edinburgh last summer and are currently working on their eagerly anticipated second album.

The addictive chant from 'Friends' the opening track fro Eliza and the Bear's self-titled album could have been written with Electric Fields in mind: "I got friends, I got family here." It's the calling card for a band who deliver festival-friendly, indie-pop anthems with a joyous inclusivity which lifts the spirit, even as it occasionally touches a melancholy nerve. We advise getting the album in advance – you don't want to miss out on the inevitable sing-alongs they will inspire.
2 SPECIAL ELECTRIC FIELDS WARM UP CLUB SHOWS ANNOUNCED

On Friday 24th June, WHITE will play a special Electric Fields Warm Up show at Broadcast in Glasgow, while, on Tuesday 5th July Edinburgh's Cabaret Voltaire presents Dixon Avenue Basement Jams in Association with Hector's House and Sneaky Pete's. Visit www.electricfieldsfestival.com for ticket details.
FULL ELECTRIC FIELDS 2016 LINEUP

MAIN STAGE

The Charlatans / Primal Scream / Wild Beasts / Everything Everything / Public Service Broadcasting / The Twilight Sad / Sugarhill Gang / Steve Mason / Sundara Karma / Honeyblood / Admiral Fallow / C Duncan / Neon Waltz / Colonel Mustard and the Dijon 5 / Sean Vs The Robots / The Van Ts

STEWART CRUICKSHANK STAGE IN ASSOCIATION WITH TENEMENT TV

DJ Yoda / Songhoy Blues / Field Music / The Go! Team / Eliza and the Bear / Fat White Family / Emma Pollock / WHITE / Tuff Love / Bill Ryder-Jones / Baby Strange / Model Aeroplanes / The Lapelles / Onr / Lisbon / {MOGEN} / Be Charlotte / Bella and the Bear.

SNEAKY PETE'S

Factory Floor (Live) / Erol Alkan / Joy Orbison / Éclair Fifi / Jamie Roy / Denis Sulto & Dixon Avenue Basement Jams / Social Club / Juice / Wasabi Disco / Witness / Teesh / Hectors House / Soul Jam DJs / Deep Fried Soul

TIM PEAKS

Howling Rhythm DJs / Bowie Disco / Don Letts / Everything Flows DJs / Horsebeach / Riding The Low / Hot Vestry / Teen Canteen / Yucatan / Documenta / Elara Caluna / Blueprint Blue / Sweaty Palms / Tim Burgess reading from Tim Book Two / Northern Soul Dance Class

With the expansion to two days, Electric Fields has added Boutique Camping and a dedicated Family Camping area to the weekend's options. The Real Ale tent, high quality world cuisine, lots of activities and games for kids and many more surprises will all add up to a unique experience for festival lovers of all ages.

TICKET INFORMATION

General weekend camping tickets are on sale now priced at £89.50 plus booking fee.

Concessions for youngsters, with deposit and pay monthly options available if you'd like to split the cost. Children under 5 accompanied by an adult go free.

Tickets are available from:

www.electricfieldsfestival.com
http://www.seetickets.com/event/electric-fields-festival/drumlanrig-castle/937539