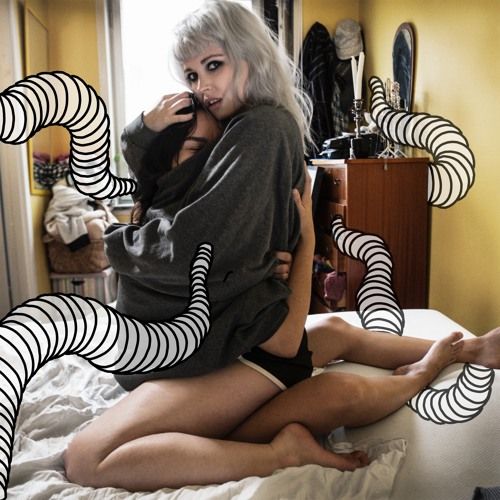 RABBII - New Friends
"New friends don't feel the same" sings lead singer Johanna Berglund on the band's latest single New Friends out June 17 via Swedish independent Hidden Mothers. Keeping their signature electronic backbone, RABBII explore thick urgent drum-beats over a ethereal vocal. The music exists in a dark universe, exploring loss and moments you can never have again;" the song explores depression, loss, and death. It's about how you can't ever really escape it or heal, however hard you try."- RABBII.
RABBII (aka Revolutions Are Best Before Initial Inception) are Johanna Berglund and Felix Persson formed in Stockholm. The band write songs based on personal experience, specifically vulnerability and the dark side of human nature. Johanna's parents were both deaf, so music did not play a significant part in her upbringing until at the age of ten, she started to pick out tunes on a piano that an older sister had bought. An accomplished footballer, she abandoned the national academy where she was training to pursue music. "I just loved to sing and create music," she says. "It became an escape from a dysfunctional family life." The band are currently in Sweden working on new material from the studio.