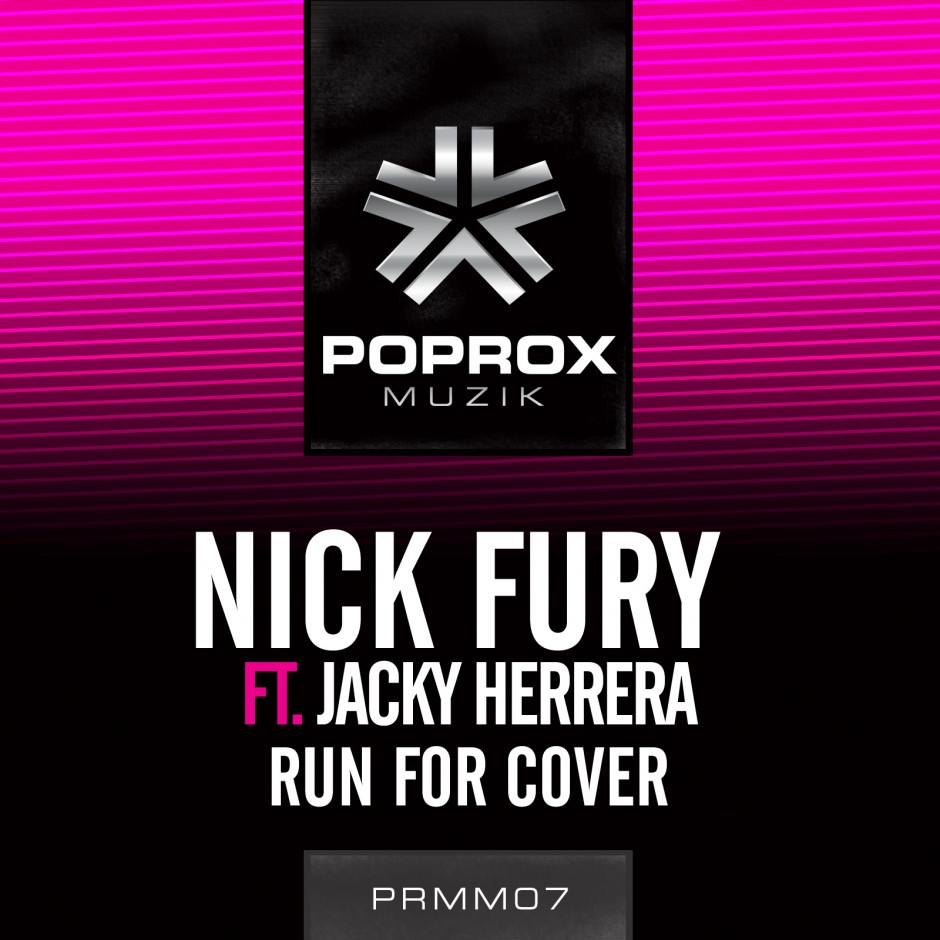 NICK FURY FT JACKY HERRERA – RUN FOR COVER
Nick Ortiz or Nick Fury as we know him has been killing the club scene in Orlando, Florida for some time with his unique blend of EDM, Hip Hop, Latin, Reggae and Dancehall. He's a self-proclaimed "open format" DJ who flatly says no to dedication to any one style by exploring a plethora of sub genres that looks way beyond the walls of electronic dance music. As a producer, Nick works with a similar mindset, trying combinations of styles and searching for new sounds to call his own. With this mentality and creativity it's no wonder that the A&R alarms at Pop Rox Muzik were ringing out loud when Nick came into the picture.
'Run For Cover' is a big vocal track that's elevated by the awesome vocals of Jacky Herrera. The dramatic arp synths build up from an eerie whistling synth in the breakdown that swells into the rise before the hard hitting drop. At the peak of the impactful drop Nick lets off a switch up into a more '2014' style big room affair, complete with big bass tones and thick plucks that take over the melody work into the main body of the production. The kicks are stomping and the sub frequencies are rich and full of venom that'll rock any system with the capacity to handle it. Nick's exactly what Pop Rox Musik is all about, style, content, creativity and strong potential for big things in the not-so-distant future.
'Run For Cover' is out July 7th on Pop Rox Musik