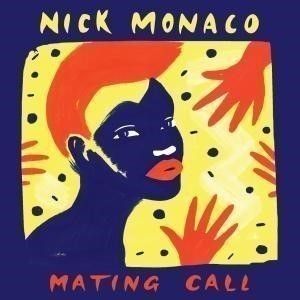 Nick Monaco – Mating Call
As he leans forward to get a closer view of the stage, he applies a thick, seductive layer of lipstick on his moist, sultry pout. Nick Monaco is now in character, the jumpsuit and pimp hat providing a comforting layer of confidence as he prepares to step out on stage and give his all.
In the time since his first release with Soul Clap Records and earlier dalliances with Dirtybird back in his home of San Francisco, Nick has created several different personalities that manifest themselves in his performances. These characters help him to convey his music in a sincere, moving manner; 'The Butterfly'; naïve, young, wide-eyed and innocent; 'The Stalker'; a creepy, sex-addicted voyeur. This colourful cast of characters are all components of Nick's real persona and feature on his debut album 'Mating Call'.
The long player is full of slick, well-oiled songs that incorporate Nick's own voice and live instrumentation inspiring freaky dancing. Emotional-charged and highly memorable, the music and lyrics take props from nineties RnB and the beats and breaks of early hip-hop, consistently soulful and loose and without restrictions. Laced with positive affirmations and ambiguous messages, the lyrics of 'I Can't Breathe Without You' and 'Let Your Freak Flag Fly' especially substantiate how Nick Monaco brings a sensual party vibe that appeals to the ladies, and in turnattracts the guys too.