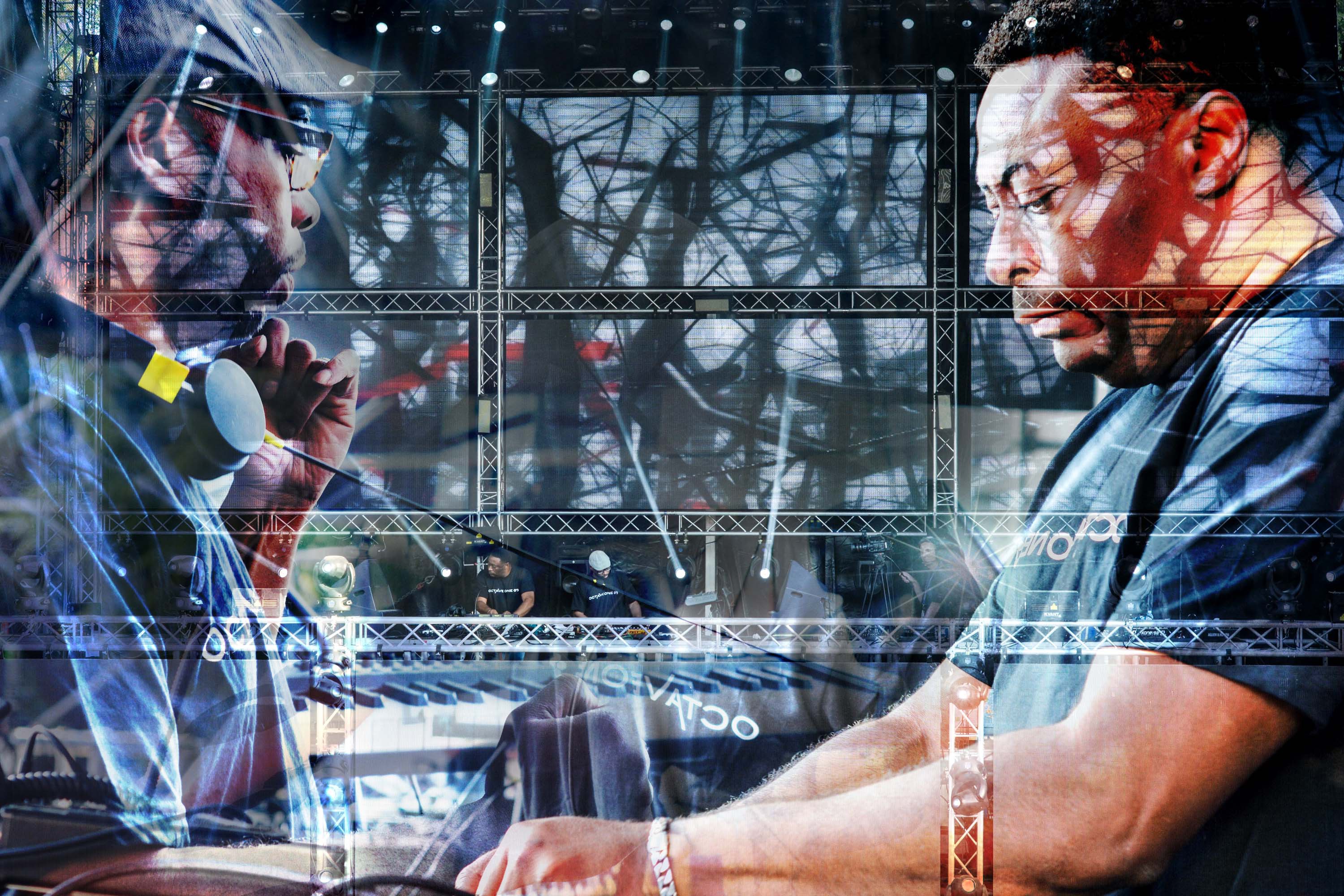 Octave One Present Jazzo Reworks
With Octave One's latest and great album, Burn It Down, still making a big impact on dance floors worldwide, the time has come for a top team of remixers to add their own spin on one of the tracks from it. That track is 'Jazzo/Lose Myself' and the remixers are Paul Woolford and Mat Playford, whilst new dubs and instrumental mixes are also included on this essential package.
Detroit's Burden brothers Octave One are known around the world for their compelling live sets and have been for decades. That latest album was another broad proposition full of many analogue house and techno styles. The track that gets remixed here actually features vocals from Ann Sanderson, who also sung on Octave One's multi-million selling hit, 'Blackwater,' so it has a nice sense of history to it.
Paul Woolford is first to go and is someone who has been turning out left of centre house and techno cuts on labels like Hotflush, Cocoon and Planet E For years. The Leeds based producer has a real understanding of his studio gear and always pack a real punch. That was never more evident that on this remix, which came about as Paul has said before that Octave One have been a huge influence on him. "My intention was to bring out the soulful edge of Octave One's sound and place it within the framework of a track that would work towards the end of the night." The result is a fresh and dynamic cut with rumbling bass, well treated vocal cut ups and a magnificent strong section that will have everyone reaching for the lasers.
Next up is Mat Playford, someone who has being doing his own thing for ten years plus on labels like Intimacy, Skint and his own Social Problem. As well as this he is a resident DJ and remixer for the much loved Hard Times crew and is a regard at places like We Love… in Ibiza. His rework is deep and melodic, with fat synth lines and smeared chords all adding up to a colourful and intense techno stomper, complete with joyous strings, for the peak time in the night.
As well as the original and an InstruDub from the 2014 vinyl release, this new digital package also includes the feel good, soul infused and party starting Ocapella version for DJs to use at their leisure. As such, this remix package is one everyone needs in their bag.
Artist: Octave One
Title: Jazzo Reworks
Cat No: 4WDG627
Label: 430 West
Released: 4th December
TRACKLIST
1.Jazzo/Lose Myself (Paul Woolford Rework)
2.Jazzo (Mat Playford Rework)
3.Jazzo (Original Mix) [from the 2014 Vinyl release]4.Jazzo (Original InstruDub) [from the 2014 Vinyl release]5.Jazzo/Lose Myself (Ocappella Mix)