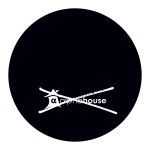 Butane vs. Alexi Delano & Worldline - Omega EP
With 44 releases across 12 years since its inception, Butane's infamous Alphahouse imprint closes its doors this June as he welcomes long time colleagues and friends Alexi Delano and Worldline to shape up the final EP on the label, 'Omega'.
Having established the imprint back in 2005, Andrew Rasse aka Butane's Alphahouse has served as an example of unapologetic underground quality and curation for over a decade. With previous releases from the likes of Ricardo Villalobos, Ryan Crosson, Ion Ludwig, Quenum, Mark Broom and of course Rasse himself, the final Alphahouse EP welcomes back another staple of the imprints success, Chilean Alexi Delano, and mysterious American talent Worldline who marks his debut on the label.
"Sometimes in order to grow, you have to leave things behind. It's time for a fresh start… the final Alphahouse record. Alpha/Omega" – Butane.
The A-side sees Delano and Rasse effortlessly re-combine and pick up where they left off in 2013. 'Bass Theory' is an energetic, blooming production that lays the focus on raw crunchy drum licks, chunky bass slabs and an ever-evolving melody that eases listeners into a state of trance, before 'Jazz Lick' reveals a lighter aesthetic with a delicate jazz-infused lead line, filtered vocal loops and crisp organic percussion that hold the production in sync.
On the flip Butane is joined by a new collaborator, Los Angeles-based underground fashion designer Worldline for two brooding cuts. 'How Deep' kicks things off showcasing eerie low ends layered beneath tripped out vocals and hypnotic, meandering chords. 'What We Do' wraps up the esteemed Alphahouse catalog in style. An underground manifesto with a trademark Butane groove and Wordline's vocals punctuating over a decade of work. That's a wrap.
In true Alphahouse style, Rasse signs off here alongside two extremely talented artists with an EP that radiates understated sophistication and intricacy throughout, whilst opening the door to his new project 'Extrasketch' in the most fitting and suitable way imaginable. Stay tuned; this is only just the beginning…
Butane vs. Alexi Delano & Worldline 'Omega' EP is out on Alphahouse in late June 2017 as a limited edition 300-copy vinyl press.
Tracklist
Butane vs. Alexi Delano – Bass Theory
Butane vs. Alexi Delano – Jazz Lick
Butane vs. Worldline – How Deep
Butane vs. Worldline – What We Do