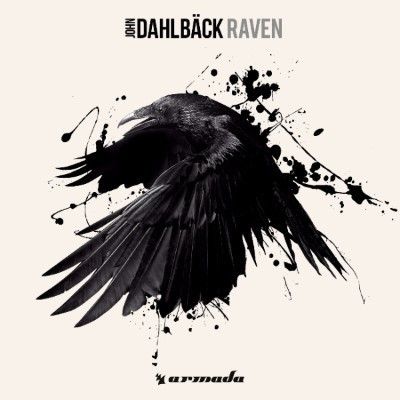 John Dahlbäck - Raven
Swedish electronic dance music producer, John Dahlbäck, is an artist to the core. On July 31st, 2015, he releases "Raven" (Armada Music), the first single from his upcoming full-length studio album. The album will be released on Armada Music.

Premiered last week on Avicii's radio show, "Raven" is a sexy, thumping, house music-driven track ready for primetime and party crowds. The Original Mix of this high-energy single is propelled ever forward by a lively piano riff that explodes into a synth-fueled sonic whirl. The bouncy horns blast forth in waves of vigor and leave revelers reaching towards the sky upon hearing this effervescent tune. The Radio Edit wastes no time and pushes the piano sequence right up to the front. Expect the Radio Edit of "Raven," with its vocal stabs and signature melodies, to begin saturating airwaves just as festival-goers start devising their own dance moves for the horn-heavy chorus. The structure of this single is bright and clear and the buildup is superbly timed. "Raven" is John Dahlbäck's latest little gift of unspoiled happiness.

As a producer, John Dahlbäck has long had an inherent sense of what works on a dancefloor. His music releases consistently earn praise and support from the top names in the electronic dance music (EDM) industry, including from Avicii, Pete Tong, Tiësto and Swedish House Mafia. Over the years, Dahlbäck has had his music released on top record labels, including Ultra, Toolroom, Defected, Spinnin', Subliminal, Big Beat/Atlantic, Ministry of Sound, Kompakt, Dessous and others. Additionally, Dahlbäck has lent his sought-after production skills to remixes for the likes of Lady Gaga, 50 Cent, David Morales and others. Having grown up in a family literally resonating with music – his mother, father, cousins, aunts and uncles all performed music or played instruments — one of Dahlbäck's earliest forays into electronic music was upon tinkering with his father's Atari computer as a youth. It was perhaps unsurprising that Dahlbäck would sign his first record deal at age 17, a time when most of his peers were just discovering the club scene. Today, as a DJ, Dahlbäck performs at the leading superclubs and festivals around the globe, including at Ushuaïa Ibiza Beach Hotel in Spain during Avicii's residency.

"Raven" is the first single from Dahlbäck's sixth full-length artist album; the album will be released on Armada Music. Dahlbäck's previous artist albums were: Mutants (Pickadoll) in 2010; Winners And Fools (Pickadoll) in 2008; At The Gun Show (Pickadoll) in 2006; Shades of Shadow (Little Angel) in 2005; and Man From the Fall (Systematic) in 2005. "Raven" proves Dahlbäck's reliability as a hit-maker following his previous singles, Kaskade & John Dahlbäck feat. Sansa's "A Little More," and Dash Berlin & John Dahlbäck feat. BullySongs' "Never Let You Go."

John Dahlbäck's own weekly Mutants Radio show is currently broadcast on more than 30 radio stations worldwide with more stations being added each week.