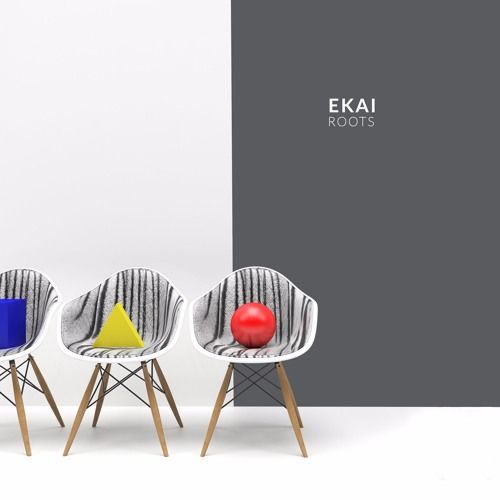 Ekai ft. Samuel Fitch - Roots
Roots, as its name suggests, its a track about the beginnings of the house music, and it's Ekai's homage to the type of music which most identify him. With few but strong elements Roots it's a very overwhelming track with that 808 congas, piano chords and very effective break. But we should not forget the main element of Roots and it's the vocal. Samuel Fitch who has recorded for labels like Fiakun is the man who writes and sings the lyrics of the track. He has been singing in various musical genres and you can find this versatility through 'Roots'. All of this recorded at Tio Pete Studios one of the bests studios in the north of Spain.
One single track like 'Roots' is more than enough to close a great release but we wanted to give a twist to the original version so we asked the german reputate producer Tigerskin to give his own vision of the main track. His unique style is deep and he takes 'Roots' onto a different terrain, respecting the original vocal but more focused into that german tight club style. We have little to say about Tigerskin, he has been a key part of the dance scene for years not only under this name but also as Dub Taylor. The discography of Alex Krüger aka TIGERSKIN aka DUB TAYLOR aka KORSAKOW will be maybe one of the biggest you can find. It says all about the artist.
Finally to put the icing on the cake and with the summer knocking hard on the doors Ekai decided to make a 90's influenced version of the original track. So using the original TR-909 drum machine plus the infamous Korg M-1 and the Juno 106 synthesizers he made a record as the old times but sounding a bit cleaner. We find this 90's mix of Roots as the best option to fight the summer nights coming.