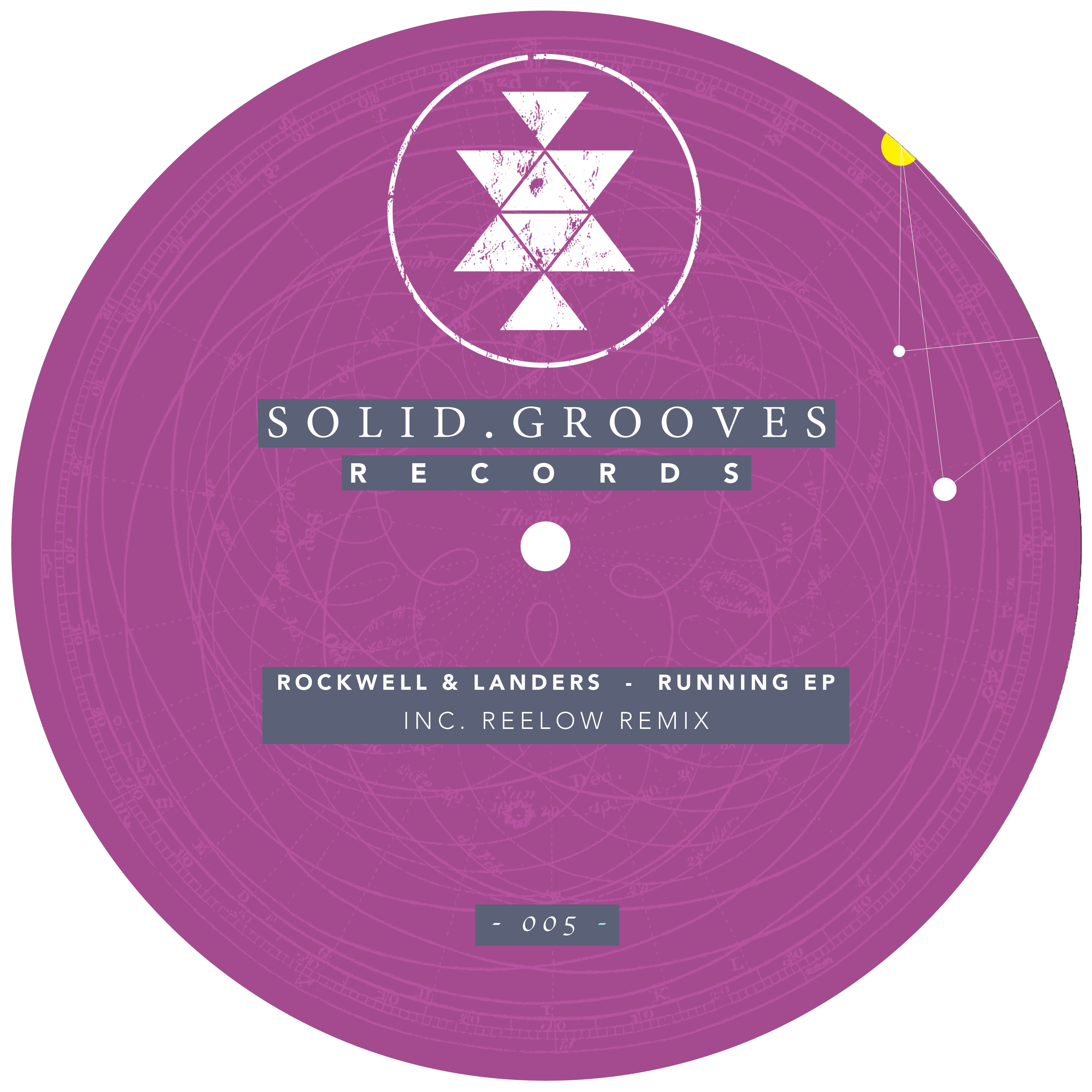 Rockwell & Landers - Running EP
German duo Rockwell & Landers are the next to arrive on PAWSA & Michael Bibi's Solid Grooves label, presenting three subterranean cuts with a remix from Reelow.
With releases on Baile Musik, Little Helpers and Innocent Music in recent years, Rockwell & Landers have unquestionably earned their stripes in the realms of deep and dubby house and techno. Real names Sebastian Röbke and Marcel Rabener, the duo's next release lands on burgeoning UK imprint Solid Grooves – a label that has quickly risen to become a formidable platform for dancefloor focused electronic music since its launch last September.
Inheriting its name from its rhythmic direction, 'Running' is a mesmerising number possessing intricate percussion and dusky atmospherics throughout. 'Fuel' then delivers echoing effects and snappy snares, before 'Channel One' introduces a solid kick, spectral tape delays and vocal murmurs. On remix duties, Barcelona's Reelow reconstructs 'Running' into a complex medley of drums, basslines and frequencies to conclude the package.
Rockwell & Landers 'Running' EP drops on Solid Grooves Records on 5th February 2016.
Tracklist
Running
Fuel
Channel One
Running (Reelow's Moon Remix)
www.solidgrooves.co.uk
www.facebook.com/solidgroovesrecords
www.twitter.com/solidgrooves_
www.soundcloud.com/solidgrooves
https://www.facebook.com/rockwell.landers
https://twitter.com/rockwelllanders
http://soundcloud.com/rockwell-landers