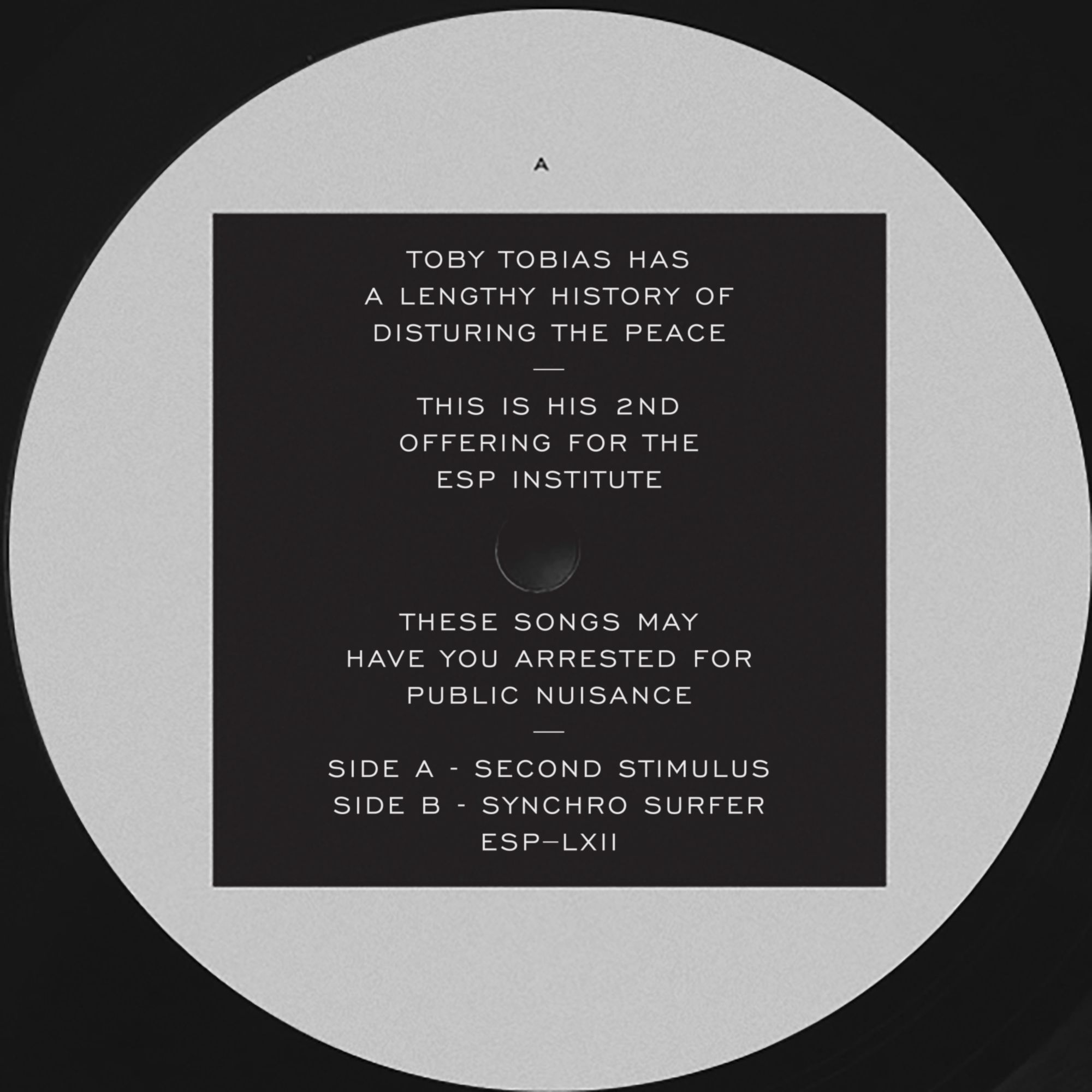 Toby Tobias - Second Stimulus / Synchro Surfer
Toby Tobias has a lengthy history of disturbing the peace. On his second offering for the ESP Institute, he reaches out with a 2-track EP.
On side A, Second Stimulus stirs shimmering staccato chords, roaming pipes and detuned robotic sighs into quite the disorienting stew—the loose arrangement remaining fragmented over 9 minutes of touch-and-go 808 programming, picking up a pseudo bassline assembled from sub toms, introducing a gritty break loop and eventually blissing out into oblivion.
With side B's Synchro Surfer, Toby plays with the notion of suspense by gently teasing a muted kick and percussion rhythm under washes of white noise, bleeps and sirens that are tape-dubbed and which, over time, begin a dialogue with each other, as if the machines have declared mutiny on the garage. Toby continues to stretch his limits with his output for the ESP Institute, possibly headed toward a full-fledged devolution of conventional dance music. These two songs may have you arrested for public nuisance.
"Second Stimulus / Synchro Surfer" is released March 30th on vinyl.
Toby Tobias
https://www.facebook.com/TobyTobiasPage/
http://www.soundcloud/tobytobias
ESP Institute
https://www.facebook.com/espinstitute/
https://soundcloud.com/esp-institute