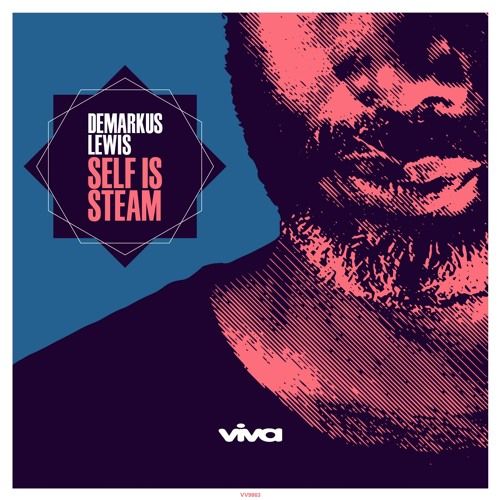 Demarkus Lewis - Self Is Steam
With a multi-page discography of releases dating back over 15 years, Demarkus Lewis is one of the hardest working men in house music, regularly adding to his diverse string of underground floor fillers. Mastering many house styles, Demarkus has released tech-house bombs on Nervous Records, soulful nuggets on Kingstreet Soundz, hypnotizing afro-rhythms on Slip n Slide, and everything in-between on his own Grin Music imprint. Now Viva Recordings is pleased to bring Demarkus to the label family with his latest top notch groover: "Self Is Steam".
On "Self Is Steam" Demarkus showcases his ability to keep things deep while simultaneously transmitting peak time energy. This cut has all the essential elements … swinging drums that tilt towards the jackin' side, tough, repetitive organ chords, an evocative spoken sample, and a pensive yet stimulating vibe. Demarkus also provides the Stripped Dub Mix which plays with the original's textures and vocal drops, and the Deez UGT Rinse Mix, adding a low, bouncing bass line and a more pronounced forward motion drive. Demarkus Lewis, always on point.
Label and Artist Links:
www.vivarecordings.com
www.soundcloud.com/demarkuslewis