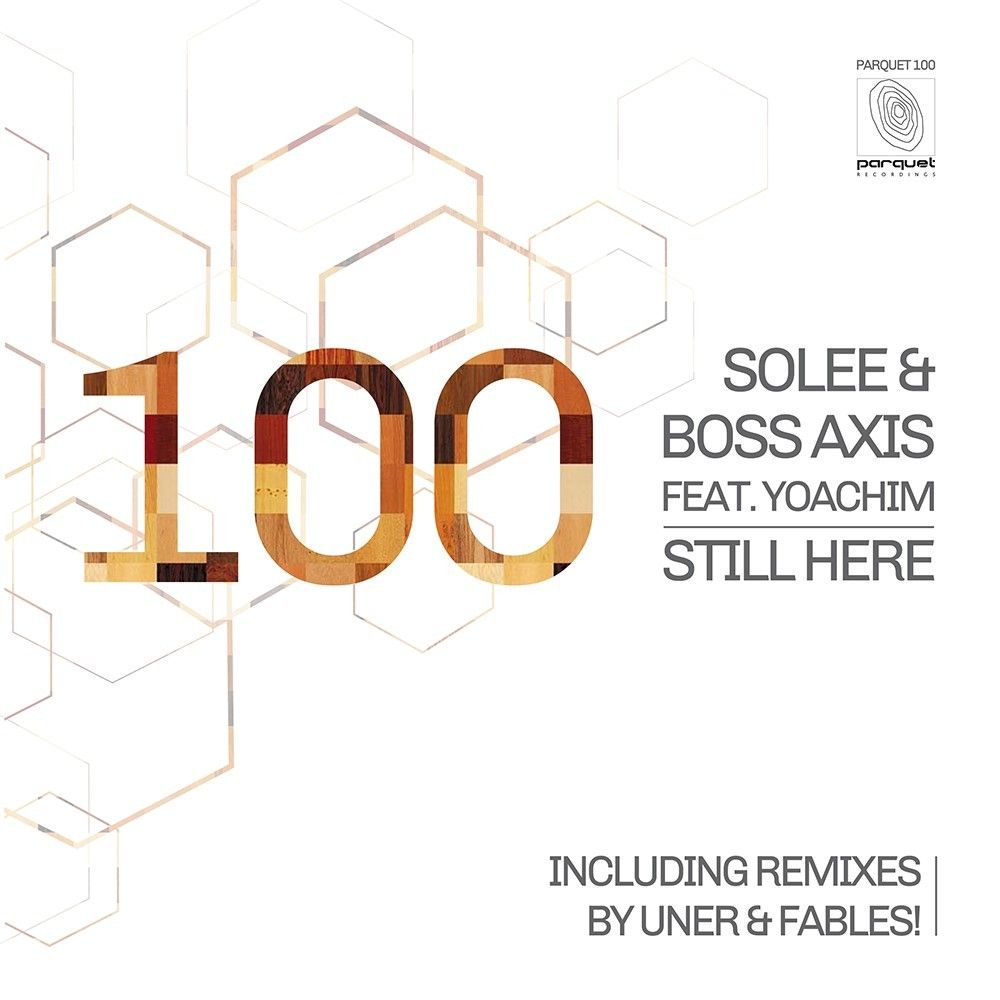 Solee & Boss Axis feat. Yoachim – Still Here
'Still Here' is the sentiment, and still here they are. Solee and Boss Axis turn in a superb effort for Parquet Recordings. All tracks of the same title, reinterpreted by different artists for different environments, we are presented with a versatile, constantly-shifting collection of highly emotional musical etchings.

Solee begins proceedings with the aptly named club edit of 'Still Here', following it up with a second remix, featuring vocalist Yoachim. Whilst the former provides clean claps and dubby rhythmics its his second effort in which the low end really shines. A gut-rumbling bassline provides the centrepiece to this version, with Yoachim's shimmering vocals fluttering behind the steady, softly EQed kick drum.

Boss Axis turns in the full vocal edit – an emotional journey filled out with punchy drums and wide melodic stabs, whilst Uner and Fables! also put their own unique twists on the original.

This release safely fulfils the high expectations of a record carrying the 100th catalogue number in its series, and gives Parquet Recordings yet another landmark to be extremely proud of.