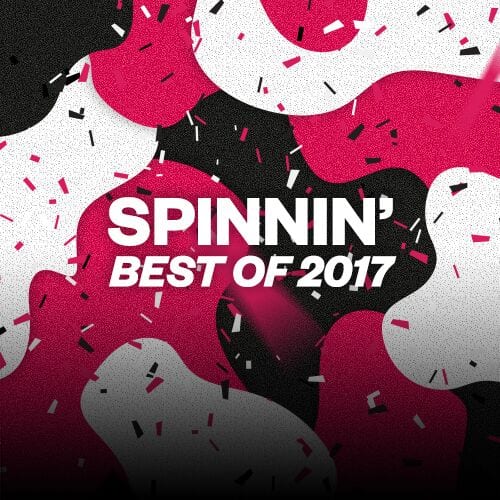 Spinnin' Records launches 'Best of 2017' playlist tool
Spinnin' Records has launched 'Spinnin' Records Best of 2017', a new music intelligence tool that generates a Spotify playlist of the label's best 2017 tracks, based on your own musical taste. It's the first time a music label uses Spotify's API to build custom technology allowing fans to build their own end-of-year playlist.
CLICK HERE TO CREATE SPINNIN'S 'BEST OF 2017' PLAYLIST
Year-in-music lists have always been popular and music influencers of all sorts including media, record labels and artists, frequently share their top tracks of the year.
Matching today's Zeitgeist, Spinnin' Records came up with the idea to use machine learning and musical intelligence to help music fans relive the year in music.
As the label releases new music on a weekly basis and has released more than 500 new tracks over 2017, it can use different music genres for this, including electro house, progressive house, deep house, latin house, tech house, dance-pop, trance, trap and Brazilian bass.
Based on the analysis of your Spotify library, the tool selects what are most likely to be your 20 favorite Spinnin' tracks of 2017 and orders them according to your music preferences and listening behavior. Next to using Spotify data, the tool identifies different musical characteristics of songs such as beats per minute, dance ability, energy level, and instrumentals to match these with similar Spinnin' Records tracks.
Meindert Kennis, Head of Digital Strategies at Spinnin' Records: "Being a record label nowadays is all about music curation. These personalized playlists enable us to curate our content right into people's listening experience. It's not only a great recap of 2017, but also a way to introduce our music to a new target audience."
To use the application, the label launched the exclusive websitespinnin2017.com. The audience can register here and generate their own Spinnin' Records Best of 2017 playlist.