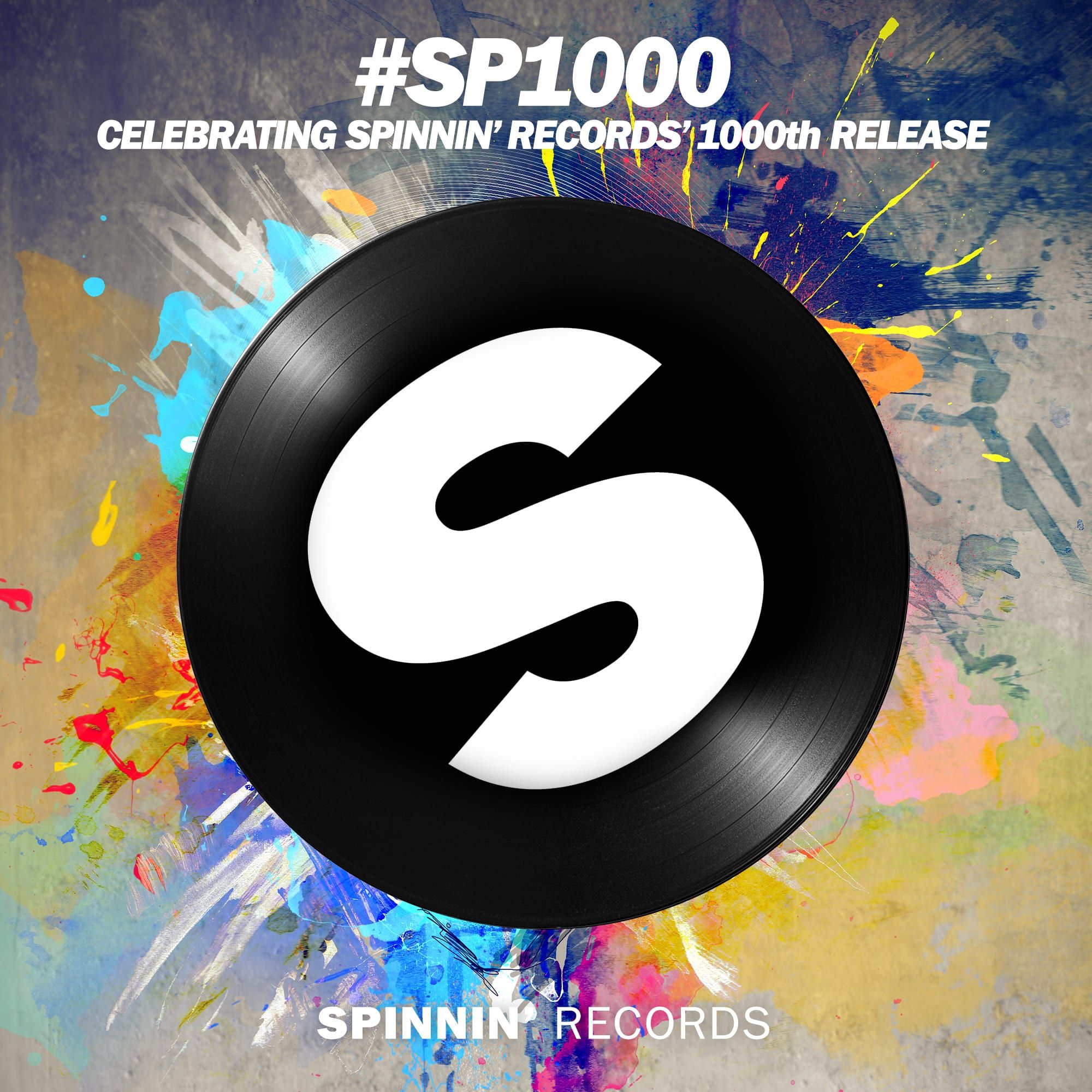 Spinnin' Records releases 1000th record
Spinnin' Records has released its 1000th record today. The Dutch dance label celebrates this with a special DJ mix, highlighting several of classic Spinnin' records during its 16 year existence, and giving away a VIP treatment via Beatport to its party at the Amsterdam Dance Event in October. Above this, the release of SP1000, the hugely popular track 'Portland' by Watermät & Moguai, is also emphasized with a contest making it possible to win a trip to Portland, USA.
It's been a remarkable ride for Spinnin' Records. Founded in 1999 by music publisher Eelko van Kooten and A&R man Roger de Graaf, the Dutch label quickly emerged as a dominant tastemaker in clubs and record charts. Hosting tens of sublabels, releasing several singles every week, Spinnin' Records has helped kickstart and extend the careers of many DJs, among them world famous artists like Martin Garrix, Oliver Heldens, Sander van Doorn, Bingo Players, Nicky Romero, Afrojack, Firebeatz and, recently, Sam Feldt.
'Best Indie Label'
With dance music evolving from a niche phenomenon to the world's most dominant music genre, Spinnin' Records has followed a similar trail. Today, it's the largest independent dance label, an accomplishment rewarded earlier this week when it received the award for 'Best Indie Label' at renowned US music conference Promo Only Summer Sessions in Atlantic City – a title never before handed out to a European label.
Coinciding with its growth, Spinnin' Records has focused its promotional trail on social media, turning into a major player here, underlined by welcoming its 10th million subscriber on YouTube last month, inducing YouTube to hand out an official Diamond Award to the Dutch company.
#SP1000
And now, the label has released its 1000th record. A #SP1000 Celebration Mix is live on SoundCloud today, including every 50th track that's been released throughout the years, giving a unique look at the history of the label and, with this, dance history itself.
Besides this there's a #SP1000 contest going live via dance music hub Beatport's Guest List, giving participants the chance to win a VIP treatment to Spinnin's ADE party taking place in October. Check here how to join in: https://stage-guestlist.beatport.com/spinnin-records/
True to Spinnin's reputation, SP1000 is a big tune, made by Watermät & Moguai, already supported by loads of DJs (from mainstage artists like Martin Garrix and Tiësto to house jocks like Oliver Heldens and Martin Solveig). And with the release of 'Portland', the label kicks of a special remix contest at its Talent Pool next week, giving producers the chance to win a trip to Portland, USA. Stay tuned on this at www.spinninrecords.com/talentpool.
Spinnin's #SP1000 Celebration Mix (including full tracklist):

Watermät & Moguai – 'Portland' (SP1000):