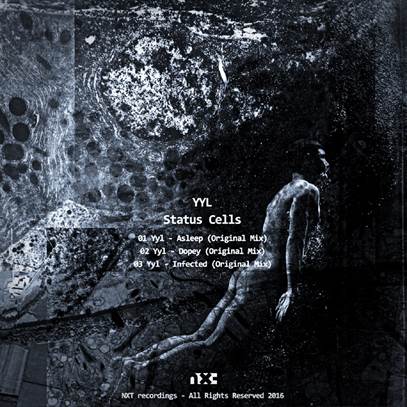 YYL - Status Cells
After recent interactions with labels such as Subsist or SUB tl, Alejandro Torre gets now the feel for a new concept. This young talent makes his debut under a new moniker to his renewed career, an evolving character that manifests in his profile as a music producer, with a continuously growing development.
"Status Cells" is the eighth release of NXT recordings and the first piece of work that the music producer from Asturias (North of Spain) releases named as "YYL", three penetrating and intense techno tracks that reveal this artist's orientation for elaborated and complex lines.
The album will be out this Monday 24th of October, and has already received very welcoming feedbacks from Chris Liebing, Slam, 2000 and One, Danny Tenaglia, Luciano Esse, Pfirter, Dj Wehbba, Marcos in Dub, Signal Deluxe, Pierre Deutchsmann, Mattias Fridell, Tony Kasper, Ron Costa, Submerge, I/Y and Drumcomplex among other. Listen to a preview and get a glimpse of YYLl's proficiency in putting together well structured techno.
More info on YYL:
www.facebook.com/jheal.yyl
www.soundcloud.com/yyl_jheal
More info on NXT recordings:
www.nxtrecordings.bandcamp.com
www.facebook.com/NXTrecordings
www.youtube.com/NXTrecordings
www.soundcloud.com/NXTrecordings
www.beatport.com/label/nxt-recordings/30905