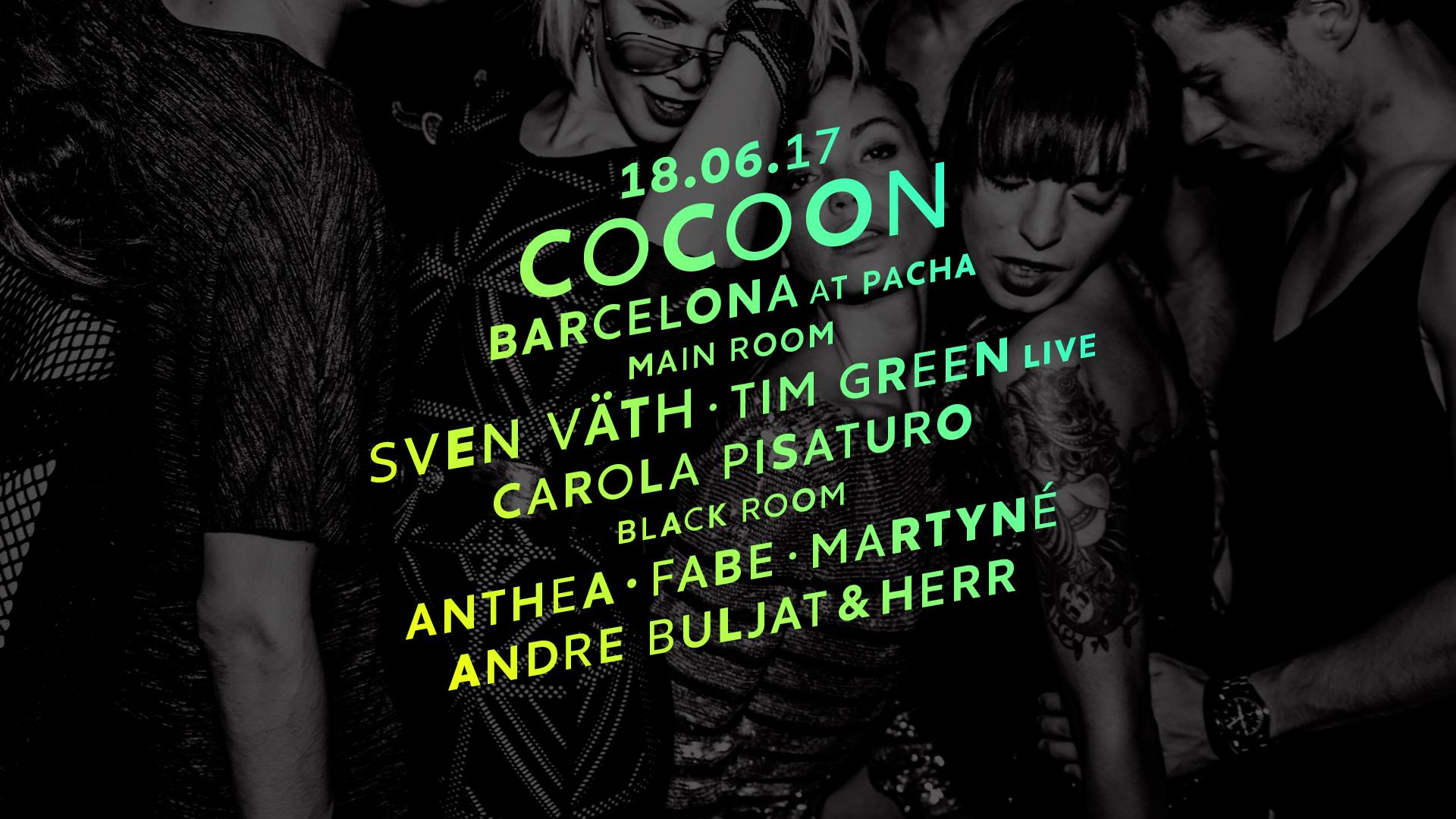 Sven Väth and Cocoon Return to Pachá Barcelona
On Sunday 18th June, during Off Week, Pachá Barcelona will welcome the living legend Sven Váth and his creation Cocoon.
Tim Green, Carola Pisaturo, Anthea, Fabe, Martyné and Andrea Buljat & Herr close the line-up.
Pachá Barcelona will have the pleasure of receiving Sven Väth, who is almost considered as one of the current electronic scene founders, and his renowned brand-label-booking agency Cocoon in June, on Sunday 18th to be more specific.
A successful career of more than three decades supports Sven Väth as one of the most important and outstanding artists in the electronic industry. He earned the nickname of visionary when he made Trance the center of attention not only in German but in the rest of the world. A definition that he has managed to maintain over the last decade thanks to his innate capacity of adapting to new times and trends, but without losing his particular essence, that inimitable distinguished mark which has made him a living legend. Besides standing out as a DJ Sven Väth occupies a prominent place in the producers and promoters´ Olympus thanks to Cocoon as an agency but also as a label and brand event.
On Sunday 18th, Sven Väth will not be alone in the main room because he will be surrounded by Cocoon´s most outstanding artists such as Tim Green, natural creator of hits and musical journeys capable to contain and explore the huge electronic spectrum, and the Italian Carola Pisaturo, a profusion of energy and techno in an equal proportion to whom there is not an audience capable of resisting her. Meanwhile, Anthea will be in the Black Room with her House and Techno half powerful half psychedelic, along with Fabe, Salty Nuts´owner, Martyné, creator of Traffic-Records, and of course Andre Buljat and Herr.
Pachá Barcelona gives us a night in which we can enjoy Sven Väth´s tireless talent and the family he has formed in Cocoon.