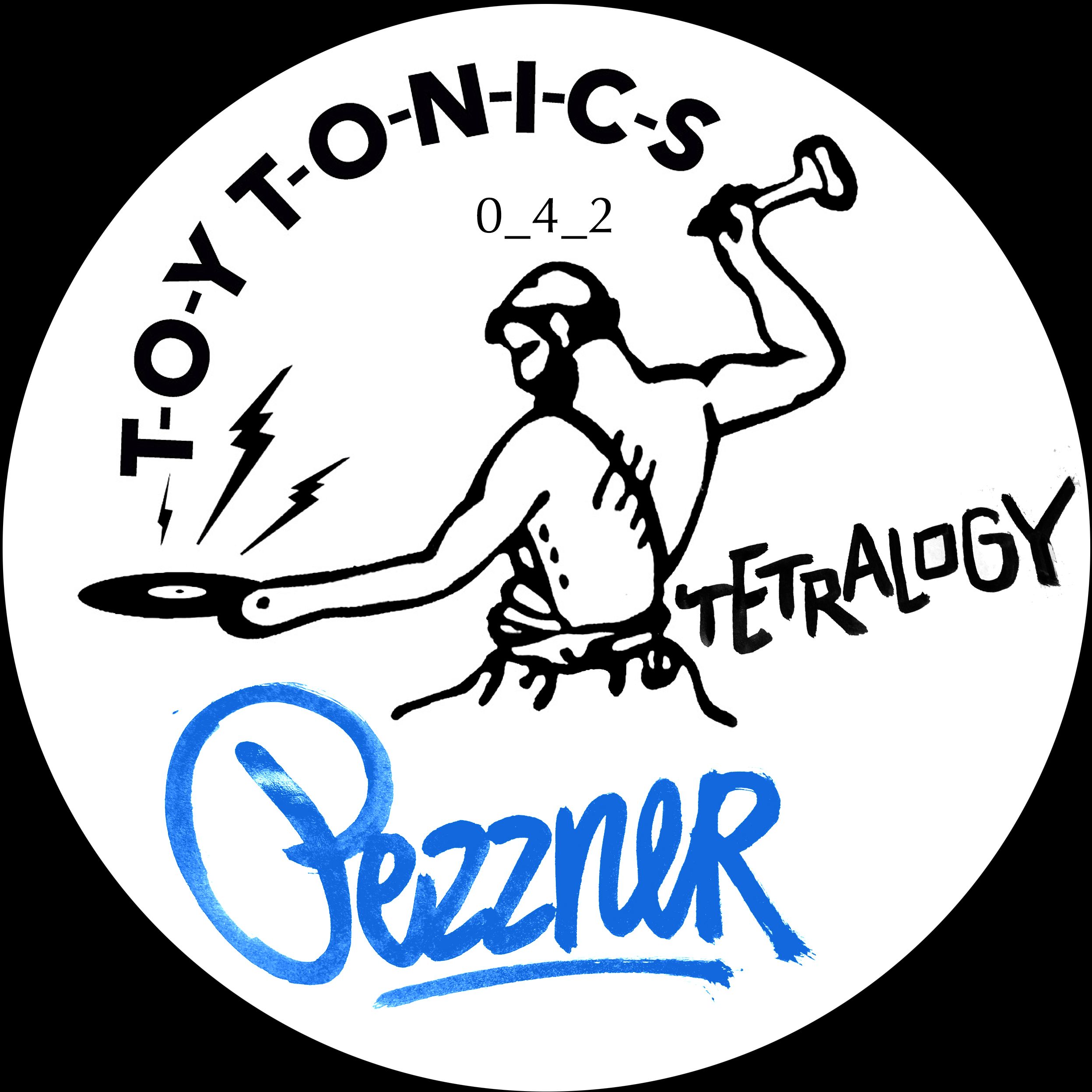 Pezzner - Tetralogy
Toy Tonics are proud to be welcoming another great new name to their roster in the form of Visionquest & Crosstown Rebels producer David Pezzner. The accomplished American producer serves up fine fresh originals that, as ever from this label, will excite knowing dance floors in all the right ways.
Before joining the German Toy Tonics crew, Pezzner has worked with an impressive array of labels from the aforementioned Visionquest and Crosstown Rebels, to Freerange and Systematic Records. The talented DJ and producer lives in Seattle and contacted Toy Tonics to tell them he loves the label more than any other, so here we are with his debut EP for the house loving stable.
Opening this love affair is 'Power Rockin 97x' which has a rugged arpeggiated bassline riding and falling beneath louche organic percussion and heavily filtered vocals. It's a track that bubbles and simmers and holds your attention masterfully without ever blowing up. 'Seventy Six' is a more hot and steamy affair from the off, with libidinous female vocals and pressurised drums building the tension as you hurry along for the ride. Full of original ideas and standout sound design, it is a fresh sounding cut indeed.
'Eros' tries another trick entirely, this time building a feel good deep house groove that is run through with a warm, fluttering synth hook, trilling and watery melodies and the distant sound of party atmospheres. It's emotive and truly captivates you for the duration as it gets evermore heart warmingly effusive. Lastly, 'Autosave My Love' is intimate, jazzy and playful, with Metro Area style, off kilter drums and disco synths all making for a hugely pleasurable and charming listen.
Pezzner is a colourful groove scientist, and he proves that once more here with a fantastic array of cuts that all hit the spot.
Tracklist:
1. Power Rockin 97x
2. Seventy Six
3. Eros
4. Autosave My Love