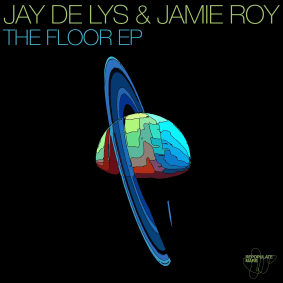 Jay de Lys & Jamie Roy - The Floor EP
Repopulate Mars sees Jay de Lys & Jamie Roy team up this June with three groove-led house cuts entitled 'The Floor' EP.
Producing since the age of fourteen, Argentina's Jay de Lys has appeared on labels like Deeperfect, Elrow, Format Music and Blackflag Recordings. His music continues to gain support from the upper echelons of house music such as Joey Daniel, Neverdogs, Stacey Pullen and Marco Carola, not to mention Pete Tong who kick-started 2018 by inviting Lys onto his BBC Radio 1 show as one of his favourite emerging artists.
Joining him on this release, Jamie Roy is a well-versed DJ who's been at the forefront of Ibiza's club scene for years, however his production talents have seen him signed to 8Bit, Of Unsound Mind and Under No Illusion.
'The Floor' delivers crisp, organic percussion, filtered vocals that unfold throughout and sharp, staccato horns before a vacillating bass grove and a combination choppy vox slices are presented in 'Pump'. Rounding off the package, 'Fever' offers up a prominent, thumping sub with heavily modulated synth lines, hypnotic spoken word cuts and stereo panned percussion to give a well refined finish to the package.
Jay de Lys & Jamie Roy 'The Floor' EP drops on Repopulate Mars on 29th June 2018.
https://www.facebook.com/jaydelysmusic/
https://soundcloud.com/jaydelys
https://www.beatport.com/artist/jay-de-lys/509143
https://www.facebook.com/jamieroyuk/
http://www.soundcloud.com/jamieroyuk
https://www.beatport.com/artist/jamie-roy/334283
Tracklist:
1. The Floor
2. Pump
3. Fever