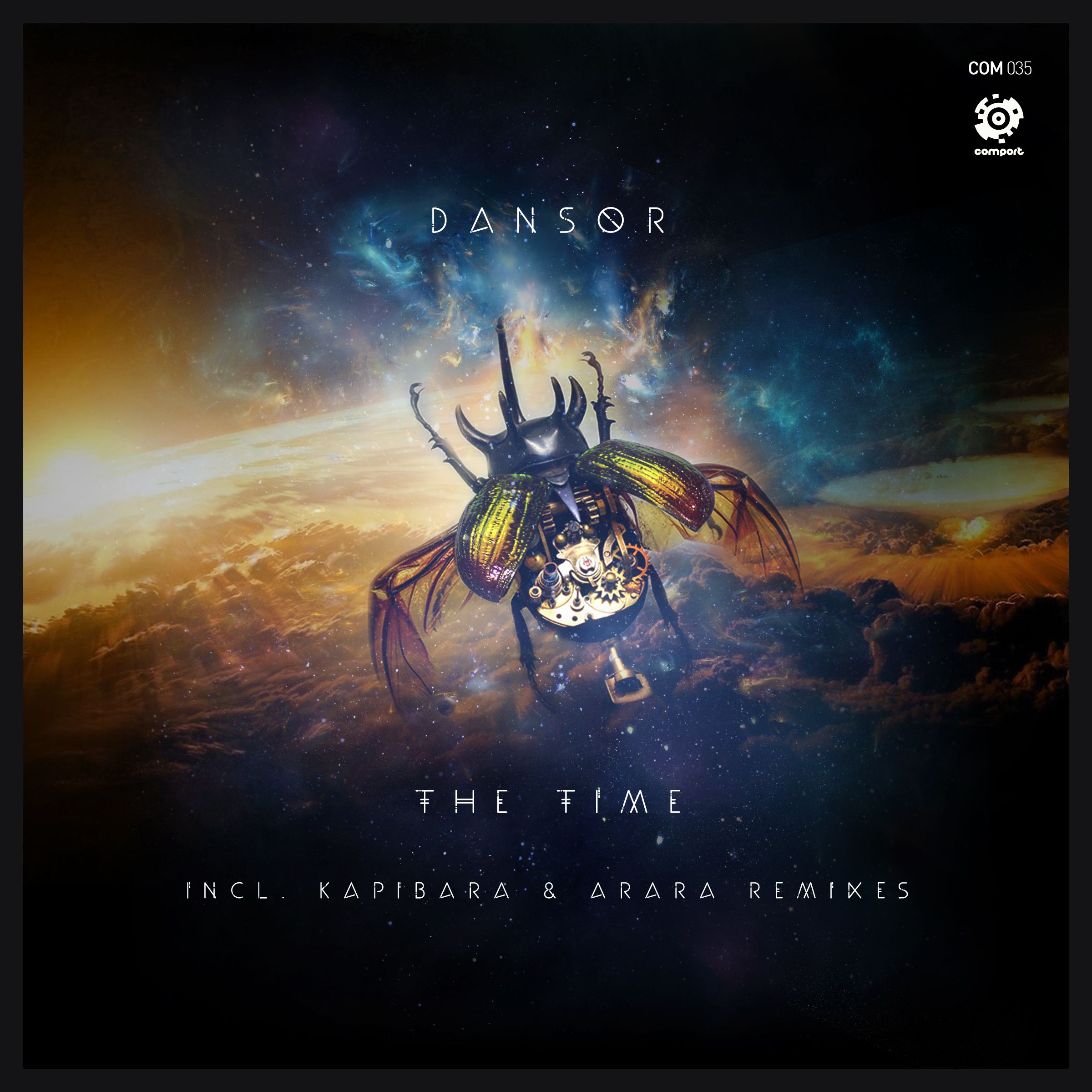 Dansor - The Time
Comport Records founder Dansor taps Kapibara and Arara for remixes of 'The Time', which originally featured on last year's album 'Theory Of Love'.
The Haarlem-based Hungarian producer, DJ and live-act is known for appearances on labels like Tulipa and Nervous, but the last few years have seen her dedicate everything to her own label Comport Records. Releasing her debut album on Valentine's Day 2016, 'Theory Of Love' was an 11-track project that demonstrated Dansor's versatility as a producer. Her follow up releases have seen her call upon the abilities of producer friends to remix individual tracks from the album and on this occasion Submarine Vibes regular Arara and Constant Circles collective Kapibara are called in to reinterpret 'The Time'.
Funky bass guitar and warbling atmospherics form the backbone to 'The Time', a mesmerising cut with a sultry aesthetic. South American trio Kapibara's remix immediately ups the temp whilst implementing robust kicks, echoing rim shots and otherworldly melodies. Greek artist Arara's rendition is more down-beat in comparison, blending an infectious hook with a medley of spellbinding nuances for a low-slung and groove-laden conclusion.
Dansor 'The Time' drops on Comport Records on 15th June 2017.
Tracklist:
The Time (Original Mix)
The Time (Kapibara Remix)
The Time (Arara Remix)
http://www.comportrecords.com
http://www.facebook.com/comportrecords
http://soundcloud.com/comport-records
http://www.facebook.com/dansormusic
https://www.facebook.com/Kapibara
https://www.facebook.com/nick.arara
http://www.twitter.com/dansormusic
http://soundcloud.com/dansor