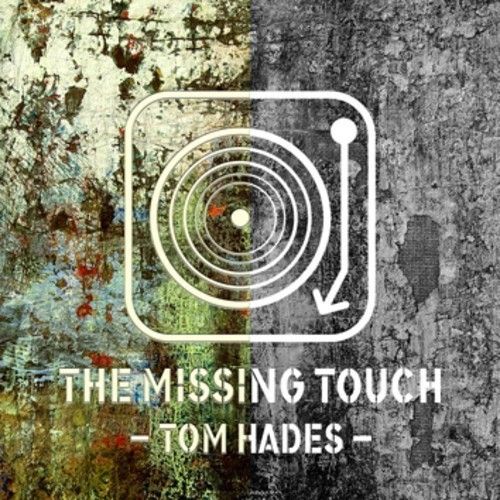 Tom Hades – The Missing Touch
You don't meet many people that smile as much behind the decks as Tom Hades, the ever-jovial Belgian producer and DJ. A man who truly loves his chosen profession, he's been steadily climbing up the international ranks of the techno cognoscenti for many years now. This is the result of his dedication and hard work, playing to many thousands of people worldwide every weekend, and a great discography, with releases on the world's biggest labels.
Recently, he has been secretly working on a solo project in his studio, quietly creating a concise body of solo work, patiently honing his creations to his own exacting standards of perfection. Now the time has come to let the world know about "The Missing Touch", his debut solo artist album, set for release on his own Rhythm Converted label.
The chosen album title references the virtual link between every art form where the artist, at a certain moment, always gets confronted with the same eternal question: what is the missing touch to this piece of art? Trying to work towards perfection is always a key issue for every artist, especially the ones with such a huge passion for their art, but when is art ever totally finished?
Bearing this challenging idea in mind whilst listening to "The Missing Touch", raises questions and reveals answers, offers insights and encourages an alternative way of thinking about and appreciating music. This is an album that can be explored on so many different levels and experienced in a wide variety of environments, unfolding and divulging new experiences with each listen.
"The Missing Touch" is a wondrous, thought provoking electronic odyssey. One of the highlights – "Aether" – exhibits the timeless ethereal life-force of the best techno that has emerged from the legendary birthplace of futuristic genius – Detroit – reaching an even higher level of consciousness when the poetic vocals of Angskar are added and take things to another dimension on the bonus, digital release only version of the track – a rare, pure, spine-tingling beauty that deserves to be cherished. Similarly, yet entirely at the other end of the musical spectrum, the outpouring of emotion on the spacious piano and strings finale of "Final Call", exhibits the masterful diversity of Tom Hades' talent and musical palette.
Whether he's creating exotic down-tempo experiments like album opener "Morning Rise" (a theme that is further explored through "SDX" later down the line), or launching into the powerful, pure adrenalin rush of techno monsters such as "Descending", "Revolt" and "Missing Touch", Tom Hades executes his art with pure passion and insightful creativity. Experimental filmic interludes like "Full Stop" and "Silently" offer interesting twists to the story, whilst the stripped-back percussive "Substantial Madness", intense linear "Holy Shit" and the brooding, hypnotic moodiness of "A Sensible Alternative", display a glorious variety of shades within the album's techno blueprint.
It is this cohesive diversity throughout "The Missing Touch" that shows why Tom Hades is such an interesting creative force within the global techno community. This is an album that will be turning heads and winning new fans for a long time to come.
"The Missing Touch" is released 28th October 2013 on Rhythm Re-Converted. http://www.beatport.com/label/rhythm-converted/14364