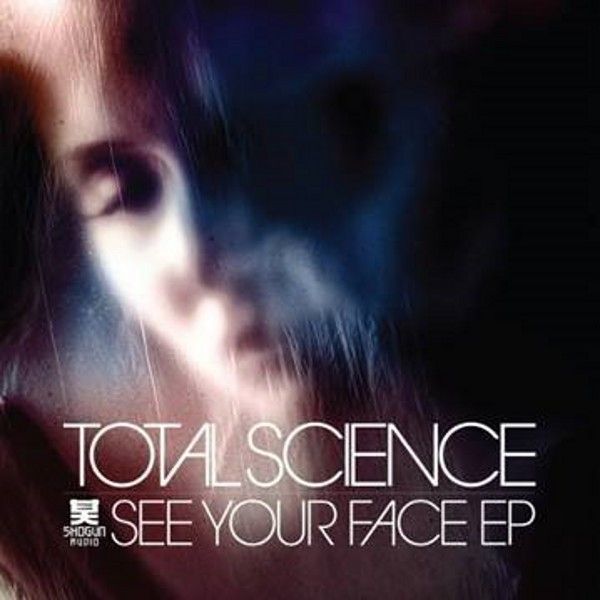 Total Science – See Your Face EP
Bass legends Total Science step up with their debut EP for Shogun Audio and as you'd expect from two of the most experienced producers in the game today, it's a fully fledged masterpiece. Drawing from their wealth of abilities Quiff and Spinback let rip with an array of styles and moods to set sound systems ablaze the world over with Shogun serving as the perfect host.

The summer sunshine opening title track 'See Your Face' is a sparkling, laid back groove featuring their longtime collaborator Riya who drops her typically lush vocals over some crisp TS breaks and bass. Full of reverse pads, cascading synths and delicate pianos this still manages to deliver for the dance floor as much as it does those poolside moments.
'Hush Ya Mouth' is the exact polar opposite opening with harsh, abrasive breaks and sinister loops before a drop into a heinous drum & bass workout that'll have you reaching for the rafters. Get ready for the gnawing bassline, engineered strictly for your pleasure.

Moving on and 'Just Want You' keeps things grizzly. Retaining a very old-skool vibe the 'just want you' vocal paves the way as we fall smack into a full-on marching track with proper drums and a twisted b-line that wraps around your ears and doesn't let go.
The final track 'Suspicious' sees Total Science stepping out of the D&B zone altogether for a super cool piece of darkening garage with Riya supplying the vocals once more. With this original mix coming on the digital package only, Alix Perez delivers the D&B remix to complete the vinyl release keeping things much in the same vein as the title track to soothe the soul and round off the whole for an EP of true excellence not to be missed.