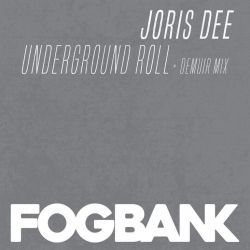 Joris Dee - Underground Roll
'Underground Roll' is a fresh slab of Jackin' House, primed to fire up the party season, courtesy of Germany's rising underground House star, Joris Dee. A classy joint with Old school Jazzy flavoured Rhodes keys that dance through the track, 'Underground Roll' packs a punch with it's fantastic drum breaks hooked with a kitsch vocal sample. Toronto's Demuir delivers an underground tour de force, serving up a gangster style skippy groove and adding some sublime jazz licks of his own on his Playboy Edit.
"When I started with this project, I just wanted to create some good and ruff underground House Music, thats it" – Joris Dee
DJ / Producer Joris Dee hails from South Germany and is fast making a name for himself in dance music world. His productions range from soulful grooves to peak time romps. His productions have graced established music labels worldwide including; Sony Music, Punk Traxx, Safe Music, Fogbank, Juiced Music, Pocket Jacks Trax, Monkey Junk, Citrusonic Recordings, Abracadabra, Diamondhouse Records, ZYX Music, Wormland Music, Big Mamas House Records, Glamour Punk and more, with many top DJ's championing his work.
Track Listing
1 Joris Dee – Underground Roll (Original Mix)
2 Joris Dee – Underground Roll (Demuir Playboy Edit)
'Underground Roll' will be release on 2016 on Traxsource promo January 7th / Full release January 21st 2016 on Fogbank Recordings.