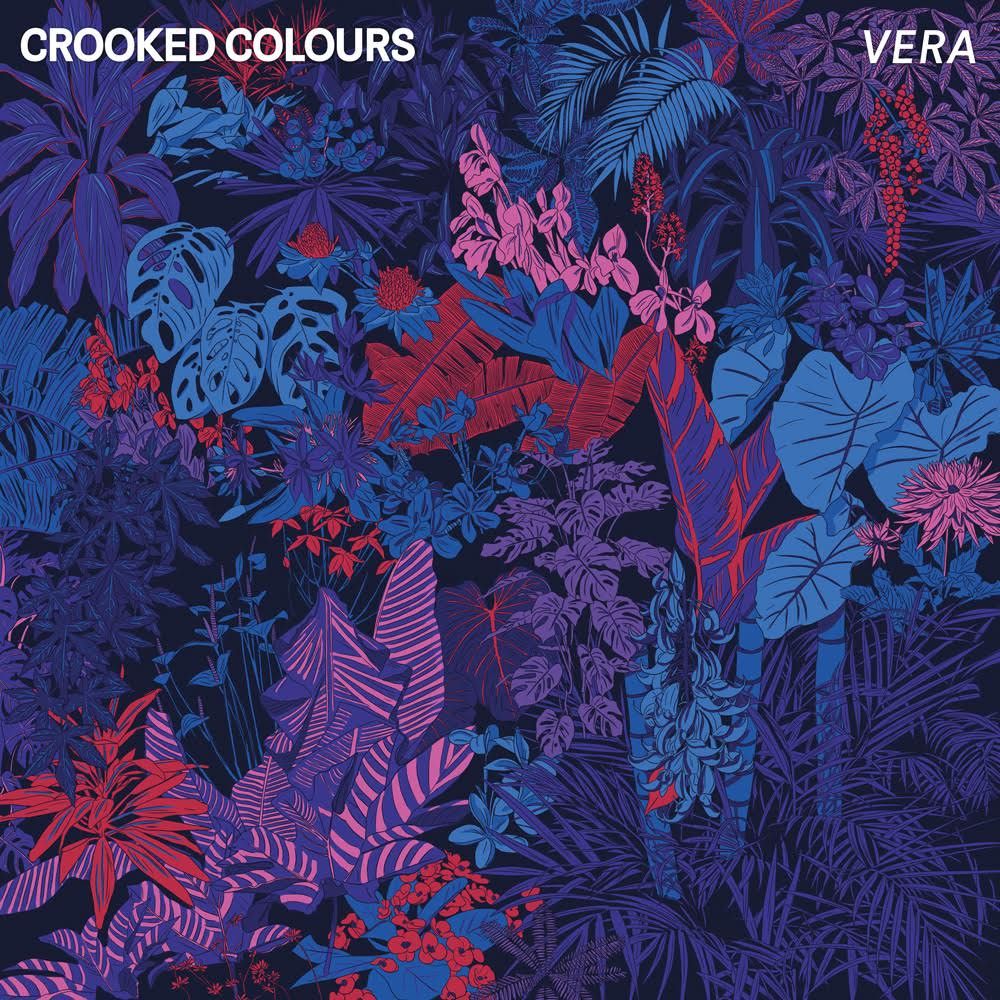 Crooked Colours - VERA
After being cooped up in a studio for 18 months, Aussie trio, Crooked Colours, are ready to return to centre stage with their debut 10-track album, 'Vera' – released via Sweat It Out. A fusion of indie and electronica, the album comes as a breath of fresh air in a saturated industry, and with it, Crooked Colours make a strong case for being one of the hottest rising acts in electronic music today.
Having released the first track, 'Flow', to great fanfare earlier this year, which went on to receive spins from Triple J and Radio 1 as well as hitting the #1 spot on Hype Machine, their follow up 'I Hope You Get It' received similar critical acclaim. The full album 'Vera' is out now.
'Flow' begins proceedings, and sets the tone for the rest of the album; clean guitar licks, percussive drum sequences, and lead-singer Phil's sultry vocals that draw the listener in further with every verse. This electric mixture carries through the album, but Crooked Colours ensure to diversify each track so that the overall atmosphere of the LP never wears thin. Going from the climatic heights of 'Plymouth' to the dub-heavy cut of 'I Hope You Get It', and from the slow build of 'Running Blind' to the laid-back dance groove of 'Show Me', the trio keep the textural contrast up throughout.
On titular track 'Vera', Crooked Colours stick to instrumentation without vocal, allowing the listener to truly appreciate the band's deft production skills. Focusing more on the electronic side of things, the track provides a short, but well-timed, mid-album breather.
'All Eyes' introduces listeners to the back end of the record, a track that encapsulates the band's ability to effortlessly change the vibe multiple times in 3 minutes. The heavy synths of 'Shine On' follow it up, marking the penultimate track on the LP before 'Perfect Run' caps off the journey. Leaving the organic instrumentation behind in favour of anthemic synths and drum machines, 'Perfect Run' is a track that wouldn't sound out of place in a techno set.
Crooked Colours excel in creating mood, and with 'Vera' they have done just that. With a string of announced shows across Australia in August and across Europe in October, with North American dates yet to be announced, the band will be showcasing their unique brand of indie-electronica to fans on a worldwide scale.
'Vera' is out now via Sweat It Out.
Vera Tracklist
1. Flow
2. Plymouth
3. I Hope You Get It feat. Ivan Ooze
4. Come Back To You
5. Running Blind
6. Vera
7. All Eyes
8. Show Me
9. Shine On
10. Perfect Run