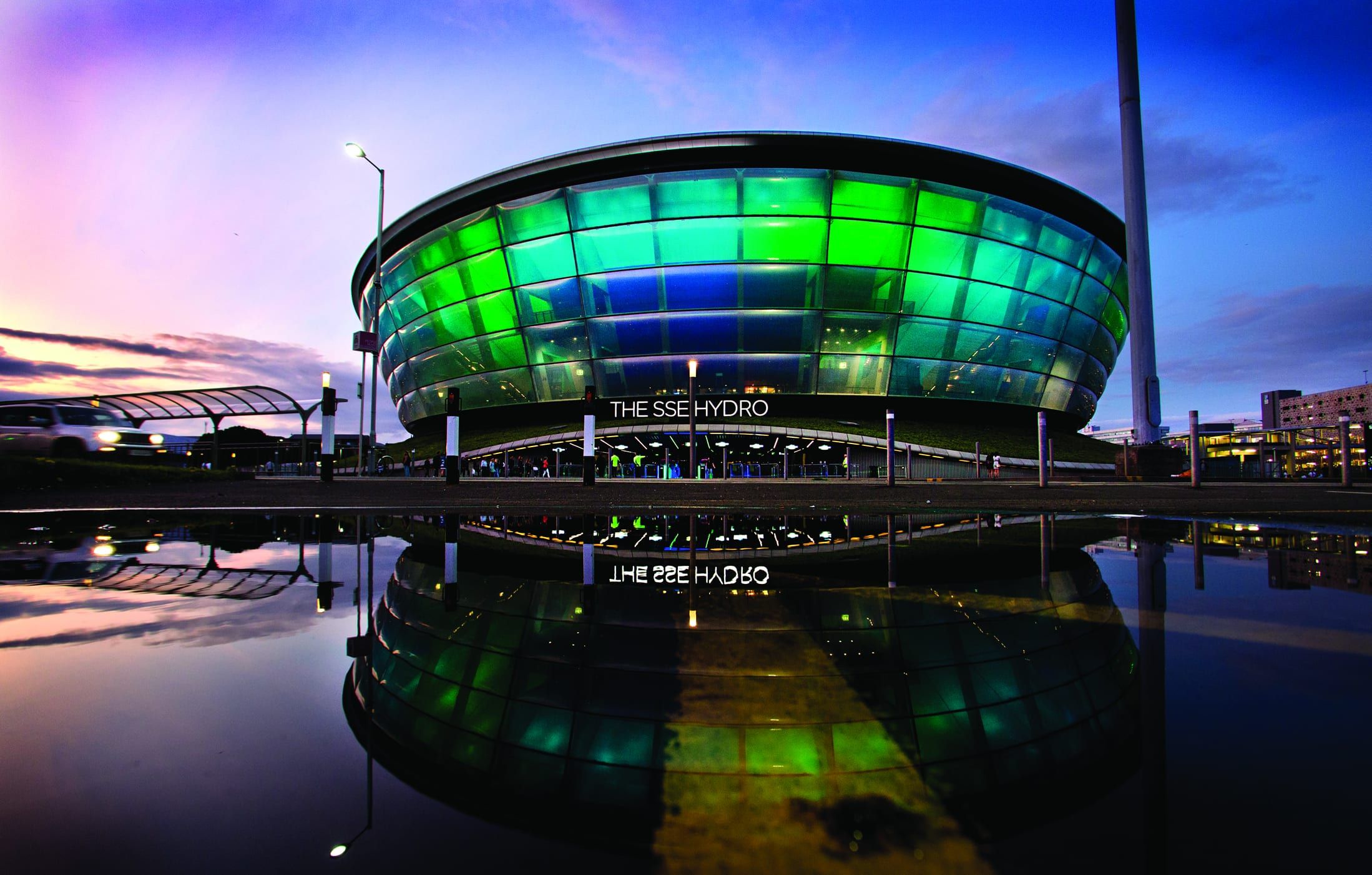 Voting Opens For The Sse Live Awards 2017
The SSE Live Awards are calling on fans from around the UK to vote for their Best Live Act of 2017. Now in its third year, with last year's campaign garnering an unprecedented three million votes, the campaign has kicked off covering an incredible year in live entertainment at the three SSE-Sponsored venues: The SSE Hydro, The SSE Arena, Wembley and The SSE Arena, Belfast.

Some events have even created personalised videos appealing to fans to help them keep their crown, including Judy and Jamie Murray from last years' winner at The SSE Hydro, Andy Murray Live. That event was in good company, sharing the title with Wet Wet Wet for The SSE Arena, Belfast and Matt Goss at The SSE Arena, Wembley.

With voting open until the 31st January 2018, anyone can cast their vote, not just SSE customers, with a phenomenal range of world class acts to choose from including: Ed Sheeran, Little Mix, Take That, Bruno Mars and Jack Whitehall along with 2015 title winners Queen and Adam Lambert, plus home-grown shows such as Still Game and Good Mourning Mrs Brown.

Fans can vote for their favourite acts that have performed at any of the three venues in 2017 by visiting www.ssereward.com. The act who receives the most votes from their fans at each venue will be announced as the SSE Live Awards winners in February 2018. Voters not only get to help their favourite acts win the prestigious trophies, but also have the chance to win tickets to a choice of gigs taking place at the SSE venue of their choice later this year.

SSE customers could win an even bigger prize – a pair of golden tickets, allowing them to see a show of their choice at an SSE venue every month for the rest of 2018!

Colin Banks, Head of Sponsorship & Reward at SSE, said: "We are very proud to be title sponsors for three such well-recognised and respected venues and we're really excited to be bringing the SSE Live Awards back for its third year! What makes these awards so special is the fact that they are the fans' awards – it is their choice who wins and that makes it really special for the acts who are honoured with the titles."

The SSE Live Awards is brought to you by proud venue title sponsor SSE and their exclusive customer benefit programme SSE Reward. Anyone can vote but if you're an SSE customer you can register on SSE Reward and have access to purchase tickets up to 48 hours in advance of general sale. There are also exclusive ticketing offers and prizes only available to SSE customers. If you're an SSE customer you can register for free now at www.ssereward.com.