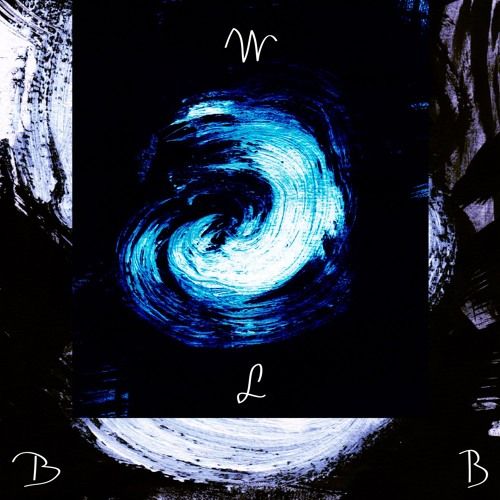 Baby Blood - White Lotus
Noisey-approved Danish producer and songwriter Baby Blood is proud to present her new single, the beautifully psychedelic 'White Lotus', via The Big Oil Recording Company on 20th May. As one of two lead singles on her forthcoming new EP, 'Await The Coven', the track is a pulsating and trippy ride through the soulfulness of R&B and the intricacy of electronica.

Sewn together by a bed of sweeping synth harmonies and woozy, warped vocals, 'White Lotus' is the otherworldly artist's most energetic yet brooding track to date, reminiscent of acts like Flying Lotus, Purity Ring and Kelela. Multifaceted and beautifully crafted, Baby Blood's seductive sound bleeds into a plethora of genres such as trip-hop, whilst taking influence from the aesthetic references of Japanese samurai culture and Tibetan meditation.

A contemplative track exploring the idea of "finding one's own sacred haven and evolving there", for Baby Blood ""White Lotus' is about the struggle of achieving a state of mental purification through the powers of nature, while existing in a highly intoxicated world. Being surrounded by nature fluently illustrates how the past, present and future are part of the infinite cycle of existence, birth, life, departure and return".

Equally musically dynamic and visually creative, Baby Blood is the masked moniker of Copenhagen-based artist Lucy Love. Hidden behind a Mexican wrestling disguise, Baby Blood's image is immediately dissociated from vanity and narcissism, creating a palpable and potent sense of mystery in her music which has already earned her the support of publications like i-D, FACT and Wonderland.

Fronted by aggressive rhythms and a deluge of vibrant textures, 'White Lotus' is both a thought-provoking homage to the dancefloor and a standout talisman from this progressive artist's forthcoming EP, 'Await The Coven', set to further showcase her fierce cast of R&B, hip-hop and electronica when it drops on 17th June.